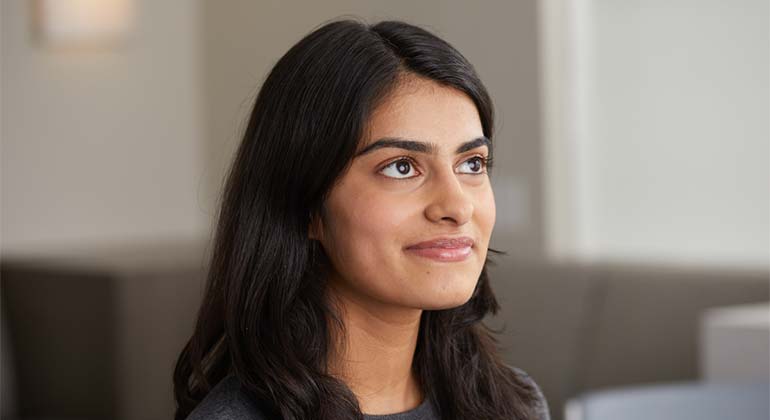 Adult Congenital Heart Disease
At Children's Heart Center—an alliance between Mount Sinai and Children's Hospital of Philadelphia (CHOP)—we have world-class specialists in adult congenital heart disease (ACHD). Our ACHD specialists are skilled in both congenital heart defects, and the problems adults with these defects face.
There have been many improvements in surgical and medical care for patients with congenital heart disease over the years. Today, there are more adults than children who are living with congenital heart disease. Adult congenital heart patients have special needs that require a certain expertise, and team-based approach. The ACHD specialists at Children's Heart Center are the experts these patients need.
Treating Adults with Congenital Heart Disease
Our ACHD doctors work closely with interventional cardiologists, heart rhythm specialists, heart failure specialists, and heart surgeons to take the best care of you. We work with you and your primary doctors to create a personal treatment plan.
With modern medical advances, many women with congenital heart disease are able to complete successful pregnancies. However, with certain diseases, pregnancy and delivery may be risky. Our ACHD specialists work with obstetrician/gynecologists (OBGYN) and maternal-fetal-medicine (MFM) specialists closely to determine a patient's risks during pregnancy. We then develop a pregnancy and delivery plan to produce the best possible outcome: a healthy mother and baby.
Conditions We Treat

At Children's Heart Center, we treat adults with all types of congenital heart defects. Some specific conditions that are common in adult patients with congenital heart disease include:
Atrial septal defect
Arrhythmia – pacemaker management
Aortic coarctation
Chest Pain
Heart failure
Kawasaki Disease
Palpitations
Pregnancy in mothers with congenital heart disease
Single ventricle defects
Syncope (fainting)
Tetralogy of Fallot
Transposition of the great arteries
Caring for Your Child Becoming an Adult
What do you do as your child who has a congenital heart defect grows up? Children's Heart Center can help with the transition of care from child to adult.
When your child is a teenager, we may start transitioning care from a pediatric cardiologist to an ACHD specialist. This transition is a gradual one. Our goal is to ensure that your child receives lifelong care for congenital heart disease. We educate your teenagers about their condition so they know their hearts and how to care for them when they become adults.
Our Alliance with Children's Hospital of Philadelphia
Children's Heart Center is an alliance between Mount Sinai and Children's Hospital of Philadelphia (CHOP). This innovative alliance brings together the expertise of two world-leading institutions for the best possible outcomes. Together, we offer the most effective treatment and compassionate cardiac care for your child here in New York City.
Why Choose Children's Heart Center?
At Children's Heart Center, we use a team based approach to medicine. Our cardiologists work with a variety of cardiac specialists to address complex medical issues. These specialties include:
Our cardiologists work closely with Mount Sinai's adult cardiology department. Mount Sinai has one of the top adult cardiology programs in the country. Because of our relationship with Mount Sinai's surgical and interventional doctors, we can consult with world-class specialists immediately.
Children's Heart Center offers outstanding support services for you and your family. Our social workers and counselors provide emotional support and tips for healthy living. In addition, our staff and doctors are always available to answer your questions.
At Children's Heart Center, we are with you for life.