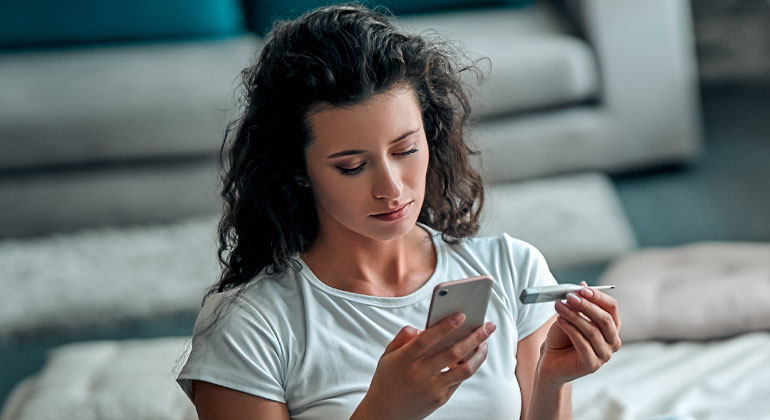 Telemedicine Appointments
For your convenience, Mount Sinai Doctors-Long Island offers telemedicine/video appointments. This allows you to receive high-quality service while easily maintaining social distance. Telemedicine appointments are available for both new and existing patients. Most of our physicians offer telemedicine for many types of appointments. Some appointments, though, require an in-person physical examination and/or diagnostic testing. We encourage you to start the conversation with your doctor virtually. Then you and the doctor can determine the next steps, which can include prescribing medications. Our patients have found real-time video visits to be helpful.
If you would like to make a telemedicine appointment, please request a visit through MyMountSinai® (MyChart). You can also call the practice and one of our staff members can assist you.
Frequently Asked Questions About Telemedicine
What types of appointments can take place in Mount Sinai Doctors-Long Island via video visits?
We offer video visits for the following service lines:
Allergy
Cardiology
Dermatology
Endocrinology
Gastroenterology
Internal Medicine
Nephrology
Neurology
Obstetrics/Gynecology
Ophthalmology
Orthopedics
Pediatrics
Pain Management
Podiatry
Primary Care
Pulmonary
Rheumatology
Surgery
Urology
How do I book a telemedicine appointment?
Please call the practice to schedule your appointment. Depending on the practice, you may also schedule through MyChart. The MyChart page provides instructions on how to schedule an appointment, how to download and use the MyChart app for your video visit, and what to do to prepare for the visit. Please check with your practice to see if MyChart is available at that location.
Do you have a step-by-step guide for patients to begin a telemedicine appointment?
Yes. If you call our office, we can provide step by step instructions.
What kind of phone, tablet, or computer setup can I use?
You can set up and have MyChart telemedicine appointments on any Android or iOS phone or tablet released in the past few years. You can find and download the Mount Sinai MyChart app in the Google Play or iTunes store.
How can I arrange a telemedicine appointment for my child?
Please call the practice and we will give parents or guardians a proxy account to act on their child's behalf.
Is my health care information safe while participating in this online visit?
Mount Sinai employs encrypted, HIPAA-compliant technology to connect you to our doctors. No one is present in the room with the doctor or listening on the line. You can confidently discuss your health in an environment of secure privacy.
Is there a copay for a telemedicine visit?
Yes, there is a copay for appointments not related to COVID-19.