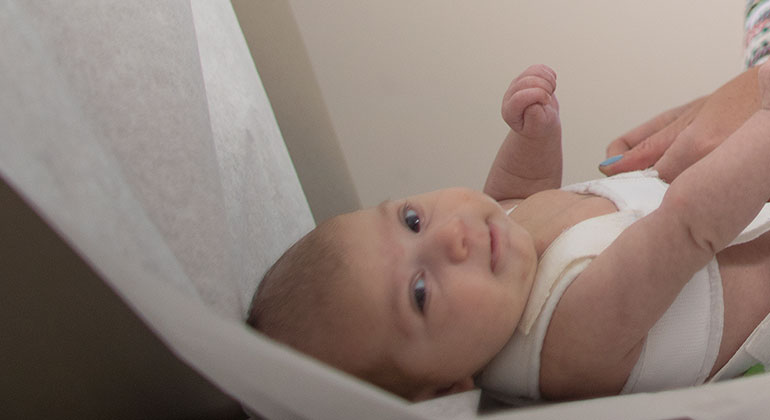 Maternal fetal medicine at Mount Sinai Doctors-Long Island provides the care and support you need for a healthy pregnancy and baby. We specialize in managing pregnancies that involve complex fetal anomalies, maternal medical conditions, and other high-risk factors or pregnancy-related complications. Taking a team approach, we often work with genetic counselors, neonatal colleagues, and pediatric subspecialists.
Our maternal/fetal medicine specialists work with you and your obstetrician to offer comprehensive care, and referrals for additional specialists and services at the Mount Sinai Health System, as needed.
Our Services
Our team of high-risk pregnancy experts treats:
Any pre-existing medical condition
History of pre-term birth
Cervical disorders
Blood-clotting disorders
Diabetes
Gastrointestinal disease
Heart disease
High blood pressure
Preeclampsia (high blood pressure and other symptoms related to pregnancy)
Infectious diseases
Kidney disease
Lung disease
Medication exposure
Fetal abnormalities
Ultrasound Services
Ultrasound uses high frequency sound waves to create a 2D or 3D image of the uterus, cervix, placenta, and fetus in order to monitor your pregnancy. They will typically be performed a handful of times throughout your pregnancy. They can be performed either abdominally or transvaginally. You may receive either a 2D or 3D ultrasound depending on your individual case and needs. Ultrasounds can be used to evaluate fetal well-being, detect fetal anomalies, and monitor your baby's growth.
Genetic Counseling and Testing
Genetic counseling and testing, typically done through blood tests, provides information and support to women who are pregnant or planning to become pregnant to discuss possible genetic risks. By identifying these risk factors, such as advanced maternal age, inherited illnesses and disorders, chromosomal disorders, congenital anomalies, and recurrent miscarriages, we can create the best possible care plans for our patients. When needed, invasive procedures are available.
Diabetes and Pregnancy Program
The Mount Sinai South Nassau Diabetes and Pregnancy Program offers a comprehensive program for women who have any type of diabetes, from preconception to post-partum care. The program provides integrated obstetric and endocrine care by a team of high-risk OBGYN physicians, certified diabetes care and education specialists, and nurses for women with gestational diabetes or either type 1 or type 2 diabetes.

The program allows pregnant women access to advanced technology, such as insulin pumps and continuous glucose monitoring devices, in order to provide the ultimate level of care and management. All patients have access to a certified diabetes care and education specialist and will receive one-on-one nutritional counseling.

The program also includes access to state-of-the-art diagnostic equipment to ensure optimal health for both mother and baby throughout the entire pregnancy. For more information about the Mount Sinai South Nassau Diabetes and Pregnancy Program, please call 516-632-4636.
Access to specially trained high risk OBGYN physicians
Access to certified diabetes care and education specialists
Individual nutrition counseling
Access to state-of-the-art diagnostic equipment
Integrated care from outpatient to inpatient labor and delivery
Pediatric Cardiology
If needed, we offer fetal echocardiography, a specialized ultrasound that allows the physician to see the structure and function of your unborn child's heart, in order to detect possible congenital heart defects or disease.