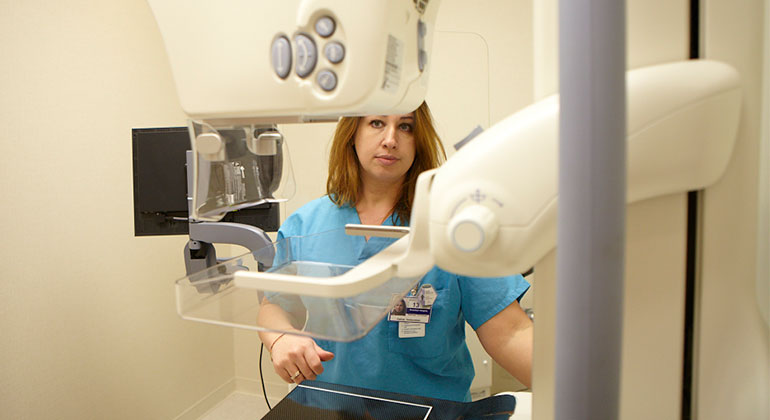 Mount Sinai Doctors-Long Island offers a wide range of radiology services and state-of-the-art equipment at multiple locations. We treat each patient with compassion and respect. Our goal is to help your doctor arrive at an accurate diagnosis and treatment. We are committed to delivering precise, timely exams and reports to your doctor. We provide our patients with the highest quality of care, patient experience, and imaging expertise.
Our Radiology Services
By providing diagnostic imaging studies onsite, you do not have the hassle of multiple appointments. And your doctor can develop a diagnosis and treatment plan more quickly. We perform a variety of imaging studies including:
Bone mineral density scan
Computed tomography (CT) scan
Echocardiogram (cardiovascular ultrasound)
Magnetic resonance imaging (MRI)
Mammography (digital)
Nuclear medicine
Positron emissions testing scans
Ultrasound (general)
Vascular ultrasound
Wide-bore MRI
X-ray (digital)
Our teams include board-certified radiologists who are diplomates of the American Board of Radiology, as well as certified and licensed radiologic technologists who are registered in their various disciplines. We also provide university-based interpretations of advanced imaging, with MRIs, computed tomography angiography, 4D CT, and parathyroid studies. All tests are interpreted by specialty-trained Mount Sinai Health System radiologists.
At our American College of Radiology (ACR)-accredited Mount Sinai Doctors-Long Island practice, our radiology services use the latest picture archiving and communications system (PACS) technology. This means your doctors can review your scan at their computers. Our digital mammography program has enjoyed uninterrupted ACR accreditation since 1989. We use advanced computer-aided detection on mammograms as a "second look" to enhance the detection of abnormalities.