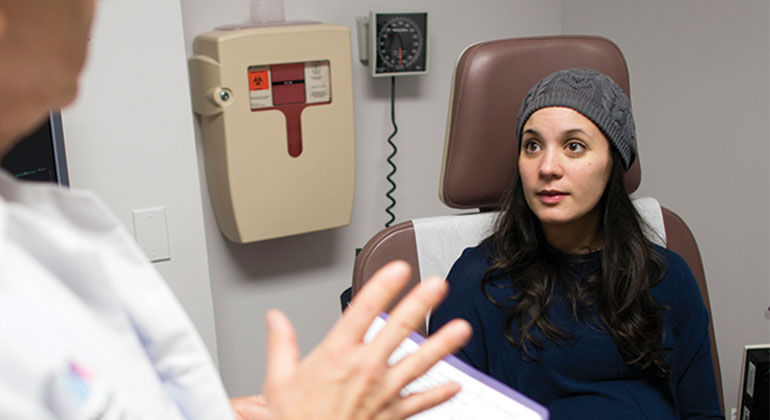 Obstetrics and Gynecology
The obstetricians and gynecologists at Mount Sinai Doctors-Long Island offer comprehensive care for the whole woman at every stage of life. Our patients highly experienced doctors and nurses bring the outstanding care of the Mount Sinai Health System to our community. Dedicated to providing personalized and compassionate attention, we work closely with referring physicians and other specialists. We strive to offer seamless continuity of care.
Our Gynecologic and Obstetric Services
Our experienced Long Island doctors provide a range of first-rate gynecologic services from general gynecology care to treatments for acute conditions. The gynecology services we offer include:
Annual exams
Colposcopy (medical procedure examining vulva, vagina, and cervix)
Family planning and birth control
Fibroid care
Genetic counseling
Gynecologic cancer surveillance and evaluation
Hysteroscopy and laparoscopy
Incontinence and pelvic organ prolapse care
Infertility screening
Irregular menstrual cycle
Screening tests such as Pap smear
Sexually transmitted and infectious disease care
Our physicians have access to the state-of-the-art research and innovations of the entire Mount Sinai Health System. If you need complex genetic testing focused on familial chromosomal abnormalities, or cancer surgery, we can refer you to The Mount Sinai Hospital in Manhattan.
Women's Center
At our Greenlawn location, we offer a Women's Center that provides a wide range of superb OB/GYN services, including family planning, fibroid care, gynecologic cancer, menopause, maternal fetal medicine, pregnancy and birth, infertility, and sexual health. Our state-of-the-art equipment includes 3D mammography and a dedicated mammographer/breast imagery.
Maternity - Labor and Delivery
Mount Sinai South Nassau provides experienced, compassionate care for mothers and babies. Our doctors and staff provide care at our beautiful, state-of-the-art facility. The safety and care of your family is our main priority. You can rest assured that you are in good hands at Mount Sinai South Nassau.