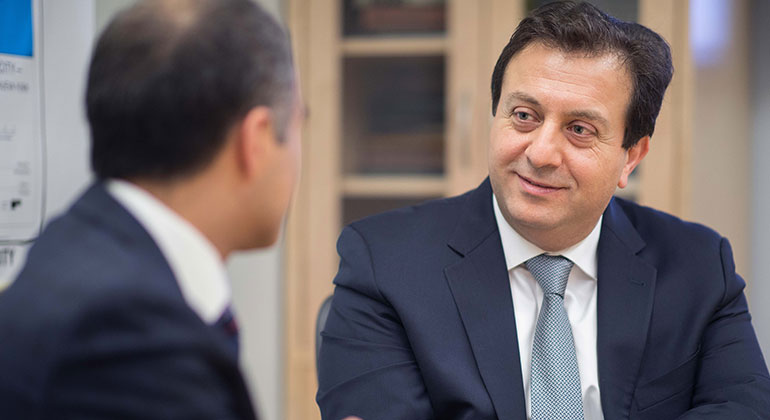 Thoracic Cancer Services
At Mount Sinai Brooklyn, we understand that a thoracic cancer diagnosis can feel overwhelming and confusing. That's why our patients receive the best possible therapies delivered by highly skilled doctors, who listen to your concerns, explain your options, and personalize the best possible treatment plan for you.
Thoracic Cancer Conditions We Treat
Our team of specialists includes oncologists, thoracic surgeons, pulmonologists, interventional radiologists, radiation oncologists, and gastrointestinal doctors, all working together to provide you with coordinated, all-around care. We have extensive experience treating mediastinal cancer, lung cancer, and esophageal cancer.
Thoracic Cancer Services We Provide
Using advanced diagnostics, we gather detailed information about your condition in order to personalize the right treatment plan for you, whether it's chemotherapy or immunotherapy provided through the Mount Sinai Brooklyn Ambulatory Infusion Center, or highly skilled radiation therapy.
Should surgery become necessary, we are experienced in minimally invasive technologies—including robotic surgery and video-assisted thorascopic surgery— to get the best possible results with the least possible scarring, pain, and recovery time.
Why Choose Mount Sinai Brooklyn
Combining advanced treatments with a personal approach, Mount Sinai Brooklyn delivers the superb level of care typically found in major medical centers in the convenience of our neighborhood setting. In addition to successfully treating your cancer, our goal is to care for you as a person by including your loved ones in your care and striving to return you to the activities that matter most.