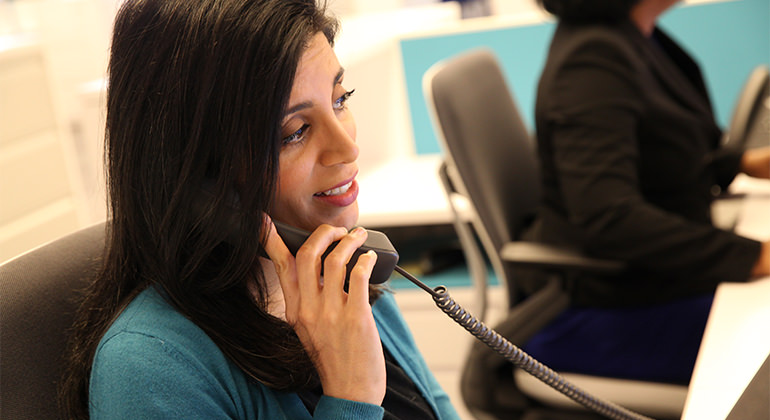 Insurance and Billing
Mount Sinai Doctors Faculty Practice physicians participate in most insurance plans. However, prior to scheduling an appointment with a particular physician, please contact their office and/or your insurance company to ensure that your insurance is accepted and to discuss any charges that your insurance plan may not cover.
Medicare
Mount Sinai Doctors accept Medicare for covered services. Generally, this means that Medicare will pay 80 percent of Medicare-approved expenses, with the exception of certain services, such as clinical lab tests, which will generally be paid at 100 percent of the approved amount. Typically, this leaves 20 percent of the cost of service that will need to be paid for through either supplemental insurance or self-pay.
In addition, most insurance plans, including Medicare, require patients to satisfy an annual deductible each calendar year, and many plans have additional co-pays that are not covered and must be paid by the patient. Under federal law, physicians are not allowed to write off these Medicare expenses.
Laboratory and Pathology Tests
If your physician performs a biopsy, obtains a Pap smear, or collects a fluid specimen, these samples will be sent to the Icahn School of Medicine at Mount Sinai's Pathology Laboratory for analysis. Your pathologist will interpret your results and contact your physician with the findings.
You will receive a separate bill for any laboratory tests your doctor orders during your office visit. If a laboratory accepts your insurance plan, your insurance company will be billed directly. You will be responsible for any co-insurance and/or deductible costs. Some HMOs may not cover laboratory tests so please check with your provider or insurance company first.
Radiology
You must contact your insurance company to find out whether you need a referral for a radiology exam. If you do receive radiology tests, you may receive a separate bill from a physician that you did not see; this reflects the information of the physician who processed, read, and interpreted your test.
Results from any radiology exam will be sent to the referring physician. If you want results to be sent directly to you, please contact the billing department immediately after your test.
Anesthesiology
Our anesthesiologists participate in most insurance plans. Although in most cases, insurance that covers your surgeon will also cover your anesthesiologist, plans can vary greatly. If you will require surgery, it is best to contact the Department of Anesthesiology to determine whether your anesthesiologist accepts your insurance.
Emergency Services
If you visit and receive treatment from the Emergency Department, you will receive two separate bills — one from The Mount Sinai Health System hospital where you received treatment, and another from Emergency Medicine Associates, which represents the charge for the professional services you received in the emergency room.
Frequently Asked Questions
You may have questions regarding your insurance and billing for services that you received. Our Customer Service Billing Office (212-987-3100) is available to help, Monday-Friday, 8 am – 6 pm.
Why did I receive a letter requesting my insurance information?
We may request your insurance information if your claim is missing information. To ensure that you do not receive a claim rejection, we will contact you to receive the correct information so that your insurance provider will be able to file and process your claim quickly.
After I see a physician, has a claim been filed with my insurance company on my behalf?
Yes. Your claim will automatically be sent to your insurance company with the information you provide to the registration staff during your visit.
How can I find out if my insurance carrier has paid my bill?
After processing your claim, your insurance company may send you an explanation of benefits (EOB). You may also contact your insurance provider directly to find out the status of your bill.
The provider's telephone number is usually found on your insurance identification card. In addition, most insurance companies maintain websites for their insured members. Once registered on the site, you may access your claim information, download insurance policy coverage documents and insurance forms, determine which physicians participate in your plan, and access other useful information.
Why did my insurance company pay only part of my bill?
Generally, insurance providers will require patients to pay a deductible and/or co-pay during a doctor visit. Additionally, your insurance plan will only pay for services that your benefit plan covers; if your physician performed an exam or ordered a test not covered you will be required to pay for those services.
How can I pay my balance?
Mount Sinai Doctors accept payment via credit card, cash, check, or money order. Payment may be made as early as the time of service. You will receive a statement each month until you pay your bill in full.
My deductible under Medicare has been met. Why am I receiving a bill?
If you do not have secondary or supplementary insurance in addition to Medicare, you will receive a bill for the remaining balance. With supplementary insurance, that particular plan may also have a deductible.
What if I do not have insurance or cannot afford to pay my medical bill?
If you do not have insurance or your plan does not cover all services, Mount Sinai will work with you to set up a monthly payment system if you cannot pay your entire bill immediately. To qualify for this service, you must supply any necessary documentation.