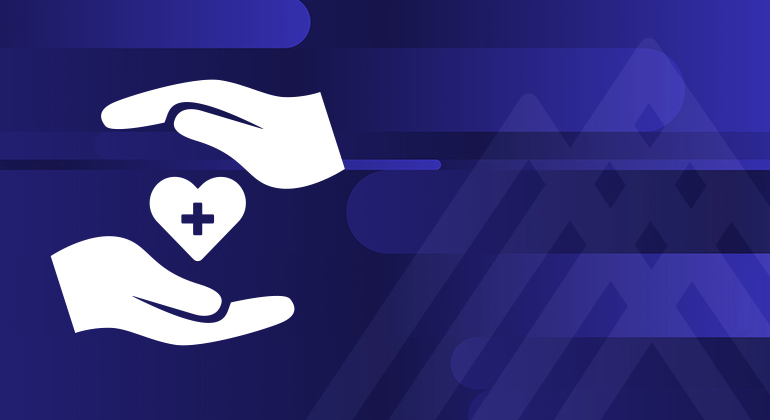 Center for Post-COVID Care
It was initially thought that patients with COVID-19 fell into two groups: those who experience severe symptoms and require hospitalization; and those who have mild flu-like symptoms and recover within a couple of weeks. We now know that there is an important third group: people who begin to recover from COVID-19 but continue to experience heart issues, shortness of breath, fatigue, or cognitive difficulties—often for weeks or months.
Mount Sinai founded the Center for Post-COVID Care to help these patients. Recovery from COVID-19 is posing a new set of challenges for patients and physicians alike. We are committed to meeting these challenges with a team from a broad range of specialties. If you have had COVID-19, the center will provide you the best care available, based on the latest understanding of the disease.
Recovering from COVID-19 is Different for Every Patient
COVID-19 affects every patient differently, so your treatment needs to be personalized to you. While the long-term effects of the virus are not clear yet, we do know that it can affect many different systems within the body, from the lungs to the heart to the kidneys. That is why we offer our patients coordinated care from a broad range of medical specialties and support services. We understand that the road to recovery may be concerning, and may require multiple specialists, appointments, and procedures. We are here for you, and you are not alone in this journey. We will take care of scheduling and work with you to develop an individualized treatment plan including experts in:
Primary care
Pulmonary medicine
Cardiology
Infectious diseases
Nephrology
Psychiatry
Physical and occupational therapy
Radiology
Neurology
Neuropsychiatry
Behavioral health
Social work
Pharmacy
Post-Acute COVID-19 Syndrome is New—But It's Real
Because post-COVID symptoms are such a new phenomenon, many patients find that friends, family, and even some physicians dismiss what they are experiencing. This can cause anxiety and depression on top of the physical burden. We know, however, that there are enormous numbers of patients who are presenting with these symptoms.
Many of our patients at the Center for Post-COVID Care are in their 20s to 40s, were relatively healthy, and had mild cases of COVID-19. Most were never hospitalized. Some patients come to the center with diagnosable damage from COVID-19, especially in the lungs. However, many have no clear cause for their symptoms—except that they had COVID-19. One theory is that the immune system is still in overdrive from fighting the virus during the infection. We are studying commonalities among patients, using data we have compiled on lungs, hearts, and brains from high resolution imaging. This will help us determine the effects of COVID-19. In many patients, we are also finding microscopic blood clots in the lungs, heart, liver, and the brain.
"The virus has many different effects on the body. Because the virus goes everywhere after it goes to the lungs, the immune response goes everywhere as well. So part of the damage is from the virus itself, but the immune system is also doing damage to your organs. Your immune system starts by activating cells that kill the virus. But sometimes these cells damage the organ the virus is next to, so it's almost like collateral damage," says Zijian Chen, MD, medical director of the Center for Post-COVID Care.
Treating the Whole Person, Not Just the Disease
The pandemic has caused all of us anxiety—some more than others. The center has the resources to help you manage anxiety and depression, post-traumatic stress syndrome, and other emotional issues. Getting back to normal" may require physical therapy, occupational therapy, or other types of support—whether in groups or one-on-one. Whatever your needs, the center is a compassionate, holistic source of care.
Leading the Way in COVID-19 Research and Treatment
Mount Sinai has been at the forefront of understanding and treating COVID-19. Our researchers were part of the clinical trials for the Pfizer and the Johnson & Johnson vaccines. We were among the first to develop an antibody test to identify individuals who have recovered from COVID-19. We were then able to use plasma from these individuals to help critically ill patients recover. Researchers at the Icahn School of Medicine at Mount Sinai have been helping our frontline physicians treat all the varied aspects of the disease—from thrombosis to the sudden inflammatory response known as a cytokine storm.
At the Center for Post-COVID Care, our goal is to bring the most advanced science and compassionate care to those experiencing the serious aftermath of this disease.
Meet Our Team
Dr. Zijian Chen
Dr. Fernando Carnavali
Dr. Laura Bock
PA Stacey Valcourt
NP Christine Andriakos