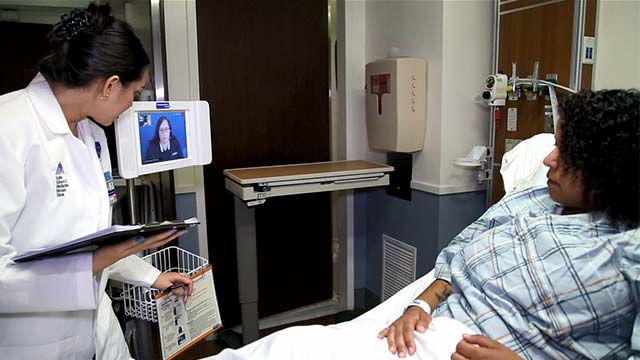 Translation Services at The Mount Sinai Hospital
The Mount Sinai Hospital provides over the phone and in-person interpreter services, 24 hours a day, at no cost to patients. Please speak to your provider to arrange for these services.
Services for Hearing and Visually Impaired Patients
Sign language interpreters and telecommunication devices for the deaf (TDD) are available through the Mount Sinai Language Assistance Program. Call 212-241-2700 for more information.
Large-type and talking books with earphones are available through the Patients' Library at 212-241-6110.
The New York State Patients' Bill of Rights is available in Braille as well as in English and Spanish on closed-circuit television.
Services for International and Non-English Speaking Patients
Mount Sinai's International Consultation Program makes the same high standard of care available to patients living outside of the United States. For more information about this program, call 212-241-1100 or e-mail us at internationalservices@mountsinai.org.
We also provide interpreter services for patients and caregivers in need of language assistance. For more information, contact the Language Assistance Program at 212-241-2700 or the Patient Service Center at 212-659-8990 between 9 am and 5 pm.