Staff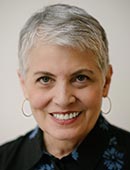 Barbara E. Warren, PsyD, LMHC

Barbara E. Warren PsyD, is Director for LGBT Programs and Policies in the Office for Diversity and Inclusion, Mount Sinai Health System, where she leads Mount Sinai's implementation of LGBT culturally and clinically competent health care across the Health System. She holds an appointment as Assistant Professor of Medical Education at the Icahn School of Medicine at Mount Sinai, where she is teaching and developing curricula to address best practices in serving diverse patient populations.
Dr. Warren previously served as Distinguished Lecturer and Director for the Center for LGBT Social Science and Public Policy at Hunter College, City University of New York. For 21 years, she was senior management at the Lesbian, Gay, Bisexual and Transgender Community Center of New York City, led the Center's behavioral health programs, co-founded the Center's then ground breaking Gender Identity Project and was responsible for the Center's health policy and government relations initiatives.
Dr. Warren has served as an advisor to local, state, and national government and policy organizations including chairing the Multi-Cultural Advisory Council to the NYS Commissioner of Mental Health, on the LGBT Task Force at Health Care for All New Yorkers as a Board Member of the National Coalition for LGBT Health and currently on the Board of the National LGBT Cancer Network. She holds a doctorate in counseling psychology and has 40 years of experience in the development of substance abuse, mental health, and public health programs in healthcare and community settings.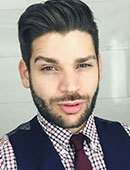 Richard Cancio, MPH
Richard Cancio began his career in international development as a Peace Corp volunteer in Namibia. Since then he has developed a strong skill set for issues surrounding gender identity and healthcare including HIV/AIDS education, Sexual Risk Reduction, and LGBT program implementation. As the Program Manager for LGBT Health Services in the Mount Sinai Office for Diversity and Inclusion, Richard works to educate employees across the system on gender sensitivity and competent care for patients identifying as transgender and mitigating biases in healthcare.
His current projects center around advocacy for increased sexual orientation and gender identity data collection throughout the health system and expansion of LGBT health services. Richard received his Masters of Public Health from the Icahn School of Medicine at Mount Sinai and a Bachelor's of Science from the University of South Florida.
For more information about our LGBT programs, services, or for assistance please send an email to LGBTinfo@mountsinai.org.