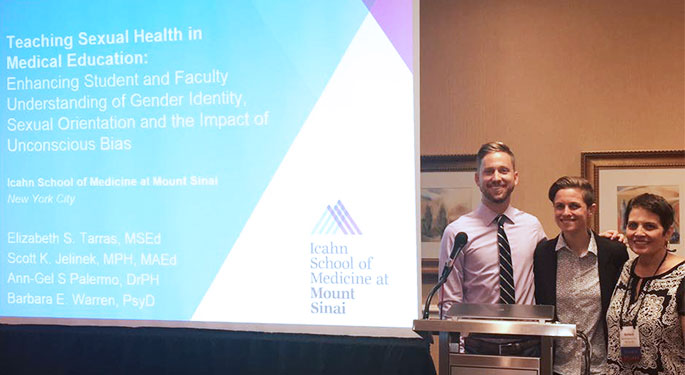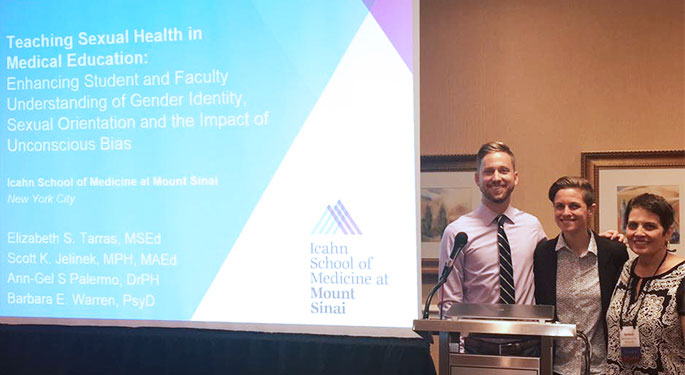 LGB/TGNB Health and Training Resources
The Office for Diversity and Inclusion (ODI) provides a variety of educational opportunities in LGB/TGNB cultural and clinically competent care for Mount Sinai Health System (MSHS) faculty and staff. Please see the list of in-person and zoom trainings available.
To see a full list of all ODI training workshops, please visit the ODI website. To arrange a training workshop, presentation, or grant rounds for your department or site, email LGBTinfo@mountsinai.org or diversity@mountsinai.org or call 646-605-8280.
In addition to in-person training opportunities, MSHS employees at all hospital and ambulatory sites now have access to a variety of free online curricula in LGB/TGNB patient-centered care to meet the training requirements necessary for renewal of each Leadership Status on the Human Rights Campaign Foundation's LGBTQ Health Equality Index. All employees at these sites are encouraged to sign up for and use these trainings to help us deliver the highest quality care to our LGB/TGNB patients. All Continuing Medical Education (CMU) and Continuing Education Units (CEU) are free of charge. For directions on how to access these trainings, see the weekly MSHS Employee Update and Academic Update for the links or email LGBTinfo@mountsinai.org.
If you are from another healthcare system, facility, or community-based organization, and are interested in finding out more about our training resources, please email LGBTinfo@mountsinai.org or call us at 646-605-8279.
Additional Resources
The Office for Diversity and Inclusion offers a variety of additional LGB/TGNB training resources that are incredibly valuable to service providers. These resources include: