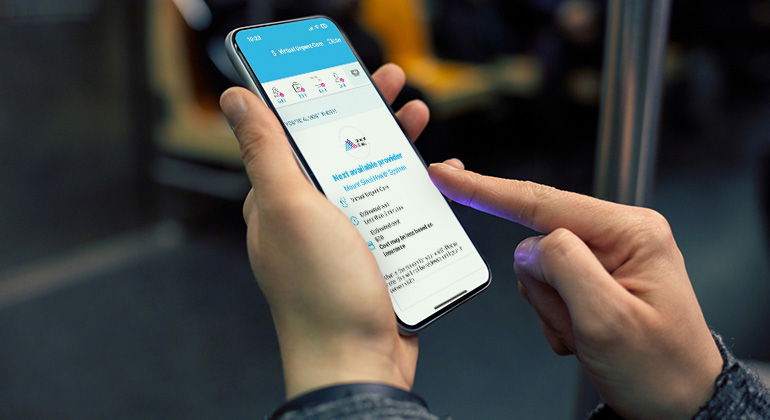 Virtual Urgent Care: Whenever, Wherever You Need Care
Sometimes when you need to see a provider, it's not always practical or convenient to wait to make an appointment or make a trip into an office. With Virtual Urgent Care, it's easy to start a video visit and see a provider quickly wherever you are, by joining from your web browser, or using the MyMountSinai app on your smartphone, tablet, or other device.
We treat health care issues in adults and children that are not emergencies, such as: upper respiratory infections, COVID-19, flu, allergies, pinkeye, urinary infections, back pain, or mild headache. If any lab work is needed – for example, to screen for sexually transmitted infections or other common conditions – we may order tests at a location convenient to you.
We offer translation services for many languages spoken in the New York metropolitan area, so non-English speaking patients are welcome. Virtual Urgent Care requires a MyMountSinai account and a smart device with a camera.
Once you connect, you will be put in a virtual queue to see a doctor, first come, first served.
Virtual Urgent Care is available, in New York, from 8:30 am–8:30 pm, Monday-Friday, and 9 am–5 pm on Saturday and Sunday.
You can get the MyMountSinai app at the Apple App Store or Google Play.