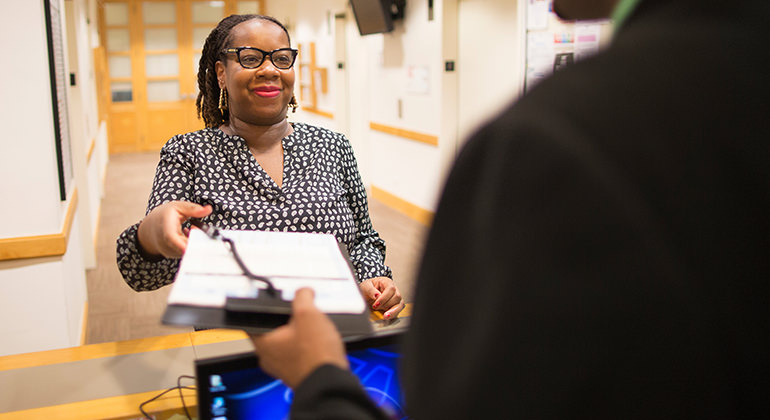 Childbirth Education e-Learning
Mount Sinai West offers an online childbirth education program through the INJOY Health Education® platform. The interactive e-learning INJOY Health Education® Course is easy to use from the convenience of your home via desktop computer, tablet or mobile device. You can watch a short video about the INJOY education program here.
Knowledge is Power
This program helps you prepare for your child's birth, care for your newborn, and provides information regarding breastfeeding and labor and delivery. It answers many of your questions and helps you establish a relationship with your health care provider about your decision to give birth at Mount Sinai West. Our aim is to give you the confidence you need to have a calm and positive birthing experience.
Why Would You Choose to Take This Program?
At this time of uncertainty, we have launched this program so that you can access these valuable resources 24 hours a day, seven days a week, in the privacy of your home.
Preview the Courses:
How Does it Work?
For a $100 fee, you can access the e-learning class bundle, including Understanding Birth, Understanding Your Newborn, and Understanding Breastfeeding classes, for nine months. Classes may be purchased separately for $40 per class.
Step 2: You will receive a confirmation email within 72 hours with your access code.
Step 3: Set-up your INJOY account.
Step 4: Begin your online course
*Please email ChildbirthEducation@mountsinai.org with any questions regarding this course.
Maternity Tours
Due to concerns about community spread of Coronavirus (COVID-19) in the New York metropolitan area, all maternity tours at Mount Sinai West have been suspended until further notice. Your safety is our highest priority. We are consistently monitoring the COVID-19 situation, and will reevaluate the Maternity Tour suspension on a monthly basis. We apologize for any inconvenience this may cause. In the meantime, please view our virtual tour here.
Do not use your e-mail for any medically-based questions. If you have medical questions or are experiencing a problem, please call your healthcare provider immediately or dial 911 for help.