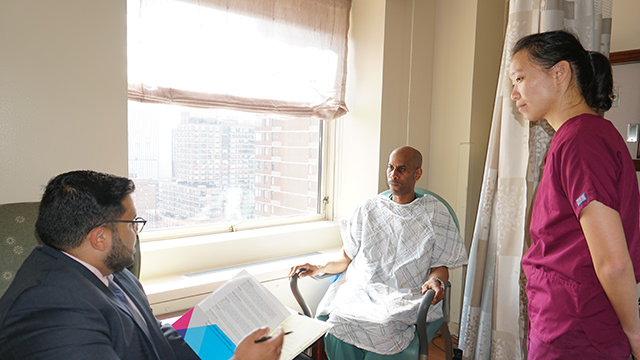 At Mount Sinai West, we understand how stressful it is when you or a loved one is sick. Our patient representatives can help patients and their families with any problems, complaints, or concerns you may have about their health care, or with services at Mount Sinai West.
Our patient representatives are on call from Monday to Friday, 9 am to 5 pm. Please call (212) 523-7225.
At other times, please call (212) 523-4000 and ask for the Mount Sinai West Nursing Administrator.
Non Discrimination Statement
Consistent with federal, state and city law, it is the policy of the Mount Sinai Health System that the hospitals, ancillary areas, medical practices, and the Icahn School of Medicine will not tolerate hateful, discriminatory, racist, bigoted or abusive speech or behavior of any kind on the basis of age, color, disability, gender, gender identity, immigration status, marital or partnership status, military service, national origin, pregnancy, race, religion/creed, sexual orientation or any other status protected by law.