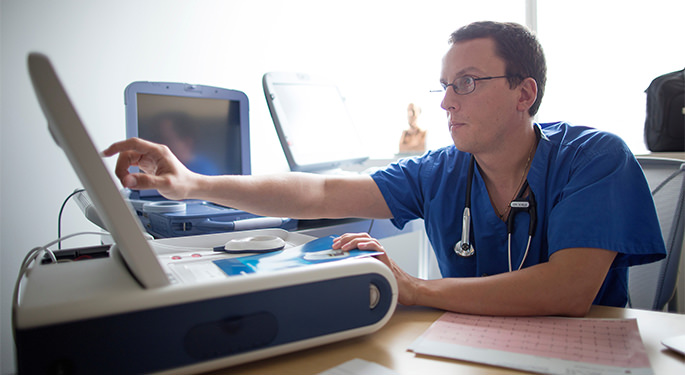 Thank you for choosing Mount Sinai Doctors-Astoria
At Mount Sinai Doctors-Astoria, we are here to help you get healthy and stay healthy. The more you are prepared before you appointment, the smoother your visit will be. If you need care among our many specialties, we are able to collaborate and communicate frequently to provide you with high-quality care. For complete care, please arrange to have copies of any relevant medical records or test results available by the time of your appointment. We hope this information on this page will help make your experience the best it can be.
Schedule your appointment
Please call 718-808-7777 to schedule an appointment. If you prefer to book online, please go to www.mountsinai.org/msqappt. You may visit your physician's page on the Mount Sinai website, www.mountsinia.org/FAD. Be sure to have your insurance information available when you call.
Planning Your Appointment
Please bring these items with you to your appointment: photo ID, insurance card(s), medical records from other physicians, current medications, referring physician contact information, emergency contact information and advance directives, if you have them.
Registration
Our front desk staff will welcome you into offices and ask for your identification. After we verify your personal information, we will provide you with any necessary forms to complete and inform the medical assistant of your arrival. If your insurance company requires a referral, please present the original form to the front desk staff. Any co-payments or fees required by your insurance will be collected at your appointment. We accept all major credit cards.
Waiting Room
We understand that you time is valuable. We make every effort to see you at your scheduled appointment time. Emergencies, complications, and other issues will occasionally cause unexpected delays. If your doctor is running more than 15 minutes late, we will advise you of your expected wait time. If you are waiting more than 15 minutes without any notice from our staff, please inform the front desk staff.
Exam Room
Before you see the doctor, a medical assistant (MA) will take you to one of our comfortable, modern exam rooms. The MA will ask you some preliminary questions about your visit and record your vital signs. If your physician is delayed, the MA will keep you informed. If testing is ordered during your appointment, please ask when to expect the results.
Your privacy is of the upmost importance to us. We take confidentiality very seriously. All information or discussion will be kept between you, your physician, and your care team.
Conveniently Located Diagnostic Services
Laboratory Tests
In many cases, specimens and samples for laboratory tests will be collected as part of your office visit. If your test requires a special collection, we will give you instructions on where to go for the test.
Imaging Exams
Mount Sinai Queens provides a full range of screening and diagnostic imaging exams on the second floor of the Mount Sinai Queens Pavilion, the same building where our offices are located, 2520 30th Avenue, Astoria. Please call 718-808-7500 for an appointment. Certain tests, like X-ray and ultrasound exams, may be accommodated on a walk-in basis.
Directions and Parking
Mount Sinai Doctors-Astoria is located in the Mount Sinai Queens Pavilion, at the corner of Crescent Street and 30th Avenue. We are easily accessible by public transportation, and we are only 10-minutes by car from LaGuardia Airport and Long Island City. For the convenience of our patients and visitors, parking is available for a nominal fee at the Mount Sinai Queens parking lot located on 30th Road, between Crescent Street and 23rd Street, on the right side of the street. The lot, open seven days a week, 6 am to 9 pm, is a short walk to the Mount Sinai Queens Pavilion.
After Your Visit
MyChart
You can view information about your visit via MyChart – our electronic medical record (EMR) system which allows patients to access their own medical records and test results online. Our site allows you to communicate electronically with your medical team, view your health summary and lab results, and request prescription renewals.
Scheduling Appointments
You can schedule your next visit online, by phone, or with our staff when you check out of your appointment. Please try to schedule routine appointments well in advance.
Survey
We value your feedback to help us make our patient experience the best that it can be. If you receive a patient satisfaction survey in the mail or via email, we would appreciate your taking the time to complete it. We take your comments and suggestions seriously!
Billing and Payments
If you have any questions about your bill, please contact our billing office at 212-987-3100. We make every effort to respond within 24 hours.
Getting Medication Refills

You can request refills online via MyChart or by call 718-808-7777, or by asking your pharmacist to send the refill request electronically.
Contacting Us

When you have an urgent medical condition, please call 718-808-7777 and ask for a same-day appointment. All other calls and MyChart messages will be returned by the end of the next business day.