Offering remarkable medical care informed by the latest research, the Mount Sinai Morningside Department of Neurology specializes in comprehensive evaluations and treatments for conditions affecting the brain, spinal cord, peripheral nerves, and muscles. A community hospital, we provide the Upper West Side, Harlem, and surrounding neighborhoods with superb inpatient, outpatient, and emergency care, especially in the areas of general neurology and stroke.
From your first visit with us, our team puts our advanced diagnostics and clinical skill to work for you. We offer the newest therapies for a full range of neurological conditions such as multiple sclerosis, stroke, migraine, and epilepsy, as well as Alzheimer's and Parkinson's diseases. For patients who have suffered a stroke, we deliver a rapid, coordinated response using the latest treatments, including those only available through clinical trials. In partnership with your primary care physician we tailor therapies, rehabilitation, and prevention programs to meet your individual needs. Because our Stroke Center meets the highest standards, the New York State Department of Health has made Mount Sinai Morningside a "designated" stroke center.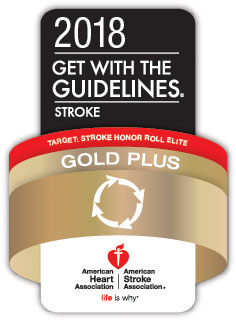 Through this combination of clinical skill and personalized attention, our Department of Neurology provides our patients with both the medical science and emotional support needed to enjoy the best possible long-term health.
Our participation in Get With The Guidelines®/Mission: Lifeline® demonstrates our commitment to quality care. We are proud to be a part of the American Heart Association's® efforts to turn guidelines into lifelines.