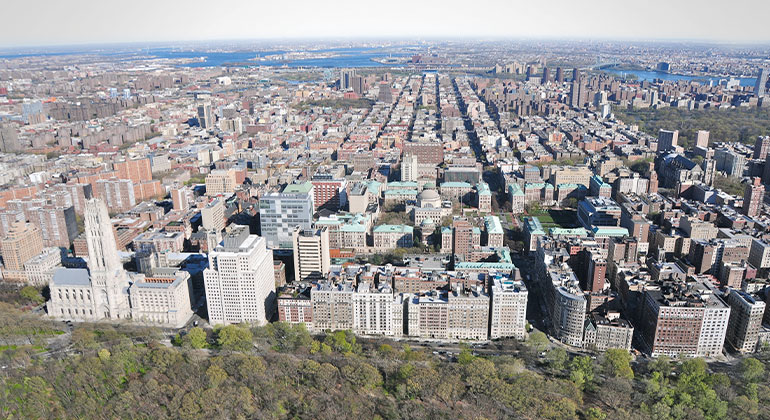 Mount Sinai Morningside highly trained pulmonologists have extensive experience with diagnosis, treatment, and long-term care for pulmonology patients. We focus on you as an individual and develop a personalized treatment plan, working closely with our colleagues in cardiology.
Our goal is to help you with anything from a chronic cough to asthma and chronic obstructive pulmonary disease (COPD). We have an incredibly successful smoking cessation program at Mount Sinai Morningside. The program incorporates medication and behavioral modification to increase the chances of your success. Our multidisciplinary team provides an personalized plan to help you kick the nicotine habit for good.
Part of our mandate is to increase community awareness and provide patient education. We have two special facilities onsite:
The James P. Mara Center for Lung Disease diagnoses and treats people with asthma and chronic lung diseases associated with COPD. This center has been around for about two decades.
The Intensive Care Unit Simulation Lab trains doctors in treating respiratory and other medical emergencies, using state-of-the-art audiovisual equipment linked to computerized manikins. We have the only accredited Simulation Center in New York City that does this. It improves the quality and safety of care here and throughout the health system.