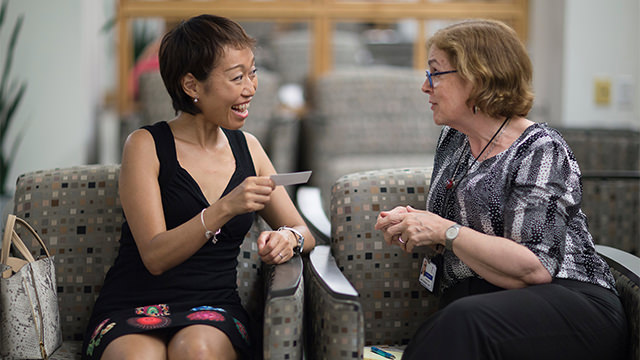 The Blavatnik Family Chelsea Medical Center at Mount Sinai was designed for you, to create a calm and welcoming environment. The physical space is conducive to your receiving the finest care from our highly trained, compassionate doctors.
We do all in our power to offer you the most innovative, comprehensive, and coordinated care, whether you are a first-time patient, visit us several times a year for health check-ins, come to our infusion suite for chemotherapy regularly, or are treated by our radiation oncologists daily. We also perform outpatient surgical procedures and do testing. And we offer genetic counseling and a full menu of support services.
From state-of-the-art technologies to the healing art of acupuncture, you will receive personalized care, as well as peace of mind that you are getting the best possible care for the best possible outcome.
At Chelsea, we bring you the most innovative and advanced health care, offering in-depth treatment, education, and support through our Women's Cancer Program and other related and expanded services.