The Mount Sinai Morningside Weight Loss Program in NYC is home to a caring and experienced team of weight loss specialists. We work together to help each of our patients achieve and sustain their weight loss goals.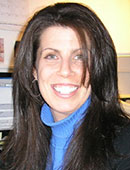 Betty Kovacs-Harbolic, MS, RDN, CDN, BCC
Program Director and Director of Nutrition
Betty Kovacs-Harbolic is a registered dietitian nutritionist and a board-certified coach with over twenty years of experience working with thousands of clients. She holds a Master's from New York University (NYU) in Clinical Nutrition, a Bachelor's in Foods and Nutrition and an Associate's in Business Administration. Betty was a medical writer for WebMD, a CO-Principal Investigator for a multi-million dollar federally funded study, worked as a clinician on several large research studies, and returned as a professor to two colleges she'd previously attended. She is an educator to her peers, speaking annually at the Columbia University Obesity: Etiology, Prevention, and Treatment Course, presenting at conferences and grand rounds, and serving on advisory panels. Her career goals outside of weight loss are to bring an understanding and excitement to aging healthfully. Betty was recognized as a leading registered dietitian in Manhattan in Quest Magazine's Annual New York Resources issue. She has appeared on WNBC news, WABC Eye Witness News, New York 1 News, and News 12, and she has been interviewed by numerous magazines and newspapers, including Woman's World, Glamour, Newsday, LA Times, Daily News, and Travelers Magazine.
To contact Betty: betty.kovacs@mountsinai.org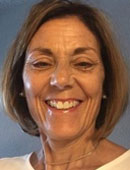 Mary Lou Pompeii, RDN, CDN, CDE
Mary Lou has been with Mount Sinai Morningside for two years as the registered dietitian/nutritionist (RDN) co-leader. She brings to the program many years of clinical work as an RDN with a focus on obesity, diabetes, and kidney diseases.
In addition to working at Morningside, Mary Lou is employed at New York University (NYU) Langone Health, where she holds the role of interventionist for three randomized clinical trials involving technology to engage clinical populations in both weight loss and lifestyle change. The research includes mHealth and Social Cognitive Behavior of Change as tools to achieve weight loss. The intent is to diminish disease complication. At NYU, Mary Lou has also been working with obese individuals with underlying diseases such as T2DM, chronic kidney disease, and World Trade Center Associated Lung Injury.
Previously, Mary Lou worked for Compass-USA in the Morrison Health Care Division in the role of Regional Clinical Nutrition Manager. The position included teaching in an accredited Diabetes Education Program where she utilized her Certified Diabetes Educator (CDE) credentials. To complement her full-time work, she spent several years working part-time as a Certified Renal Specialist in a Hemodialysis Clinic. (Fresenius, US Renal Care, Inc.)
Mary Lou was educated at Virginia Polytechnic Institute and State University in Blacksburg VA and then furthered her education at the University of Albany School of Public Health. She enjoys spending time with her daughters and grandson of 15 months. She also enjoys biking, swimming, gardening, and cooking vegetarian style meals.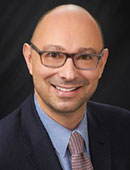 Michael de Vihil, PsyD
Michael is a licensed clinical psychologist. He earned his Master's and Doctoral degrees in clinical psychology from the California Institute of Integral Studies. His background includes extensive experience in the space of emotional intelligence. Michael maintains a private practice and has facilitated many groups inside and outside of Mount Sinai's weight loss research center. He also has a degree in International Business and Marketing from NYU's Stern School of Business. He completed a study abroad in Japan and lived and worked in Paris, France for four years. His passion is in helping people go from insight to accountability with their life goals, and he focuses on the relationship between thoughts, behaviors, and feelings.
Jeanine Albu, MD
Dr. Albu is an endocrinologist and Professor of Medicine, Diabetes, and Bone Disease at The Mount Sinai Hospital, Mount Sinai Morningside (where she is also Chief of Endocrinology), and Mount Sinai West in New York City. She is board certified by the American Board of Internal Medicine in Internal Medicine, and the American Board of Internal Medicine in Endocrinology. Dr. Albu specializes in endocrine disorders, diabetes, metabolism, bone health, and bariatric medicine. She has conducted research and published extensively in peer-reviewed journals in areas such as diabetes, metabolism, exercise, adipose tissue, body composition and bone health, body weight regulation, and the effect of race and ethnicity on diabetes and weight control. She treats patients at all the hospitals she is affiliated with. Dr. Albu received her medical degree from the Sackler School of Medicine in Tel Aviv, Israel, completed her residency in internal medicine at Bronx-Lebanon Hospital in New York, and completed her fellowship in endocrinology at St. Luke's-Roosevelt Hospital in New York City.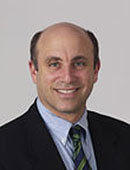 Richard Weil, M.Ed.
Program Director
Rich is an exercise physiologist and has been the director of the weight loss program since its inception in 2004, when he and Betty Kovacs designed and created it. He has worked in weight loss programs, weight loss clinics, and diabetes centers in New York City for 37 years. He has written dozens of articles on exercise, diabetes, and obesity, which have appeared on websites including WebMD and MedicineNet, and he has contributed to the exercise chapters of several books. He has also appeared numerous times in print media, television, and on radio, and he speaks locally and nationally about exercise, obesity, and diabetes to health professionals and the general public. He is on the editorial board of Diabetes Self-Management Magazine, and he was previously a consultant to the Centers for Obesity Research and Education, a national, multi-center course to educate physicians and other health professionals about treating obesity. He is a faculty member at the Institute of Human Nutrition at Columbia University Medical Center, and he has done research and published in peer-reviewed journals in a wide range of areas, including exercise and prevention of type 2 diabetes in teenagers, exercise program design, body composition in adults, telephone-based weight loss interventions, control and reduction of food cravings, associations of body mass index (BMI) to biomarkers of metabolic syndrome, use of shoe orthotics in adults with BMIs greater than 35, weight loss and idiopathic intracranial hypertension, and psychological predictors of weight loss in adults.
To contact Rich: rich.weil@mountsinai.org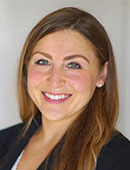 Kristin Carlino, RDN
Kristin Carlino is a registered dietitian nutritionist who earned a Bachelor of Science in Nutritional Sciences-Dietetics from Rutgers University New Brunswick and a Master of Science in Food and Nutrition from The College of Saint Elizabeth. For nearly a decade, she has counseled patients one-on-one to meet their individual health and weight goals, spending six of those years at the New Jersey Bariatric and Metabolic Institute specializing in bariatrics and weight loss/management. In 2021, she was tasked with starting and managing a new Food FARMacy program through Jersey City Medical Center/RWJBarnabas Health, which aims to address food insecurity and improve chronic disease states by increasing access to food and nutrition counseling. Her passion for education led her to create Good Food Bad Doodles, an initiative focused on making science and nutrition easy to understand via simple explanations and colorful visuals.