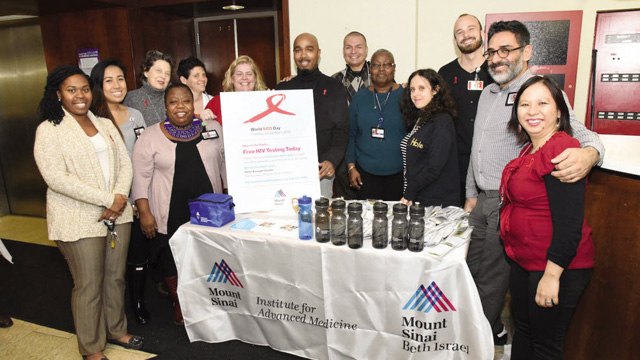 Community Outreach
Karpas Health Information Center, the resource center for Mount Sinai Beth Israel , is a storefront located on the corner of 18th Street and First Avenue. Staffed by health educators, we offer an extensive health library, walk-in assistance, and help with research on specific health conditions—all free of charge. Our wellness programs enable you to remain safe, active, and vital members of our community. We are committed to providing resources that are nurturing to the mind, body, and spirit.
We offer a range of events, online classes, and even tips to help you stay healthy and feeling great. To sign up for any of our events for the first time, you'll need to register and create a username and password. When you register, you will be able to keep track and manage of all events you have signed up for and receive email reminders about the events you plan to attend.
Tips for Staying Healthy
There are so many ways you can continue to live a healthy life. We have conveniently listed some for you, and added links to further your research and interest to maintain and get healthy.
Thank you again for your commitment and dedication to the Karpas Health Information Center.
The Karpas Health Information Center continues to flourish due to the pioneering spirit, generosity and ongoing leadership of Suzanne Toor Karpas and Irving D. Karpas, Jr.