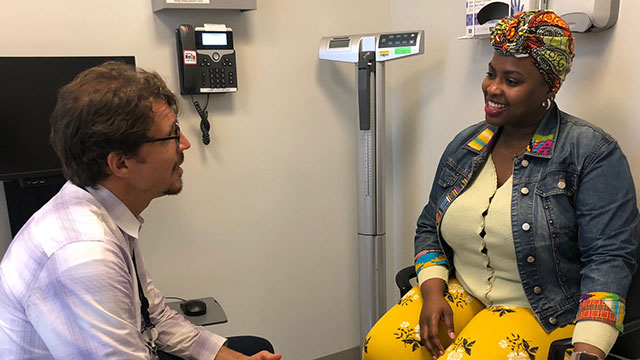 Integrative Medicine has an extended history within the Institute for Family Health (IFH) and the Mount Sinai Department of Family Medicine and Community Health. IFH is one of the largest community health centers in New York State. It is a federally qualified health center (FQHC) network, accredited by The Joint Commission, and recognized by the National Committee for Quality Assurance as a Level 3 patient-centered medical home.
Through this collaboration, we offer primary medical care, behavioral health (individual and group counseling), dental care, diabetes care, and care for women, teens, HIV/AIDS, and the LGBTQ community, along with many other services. By implementing the principles of integrative healthcare into clinical practice we work to provide the underserved with access to these vital services for health and wellness as well as for treatment of acute and chronic disease.
Integrative therapies are used to help patients manage a variety of medical problems from sinusitis, pain, insomnia, and anxiety to chronic disease management. We also work with patients who are interested in exploring herbal medicine, supplements, nutrition, acupuncture and other East Asian medicine techniques, mind-body medicine including meditation, manual medicine and spiritual exploration as part of their approach to health, wellness and treatment of acute and chronic disease.
As part of a large health system, we are interested in creating opportunities for collaboration on integrative clinical and research initiatives throughout Mount Sinai Health System.
Learn more about the Integrative Medicine Program at the Department of Family Medicine and Community Health