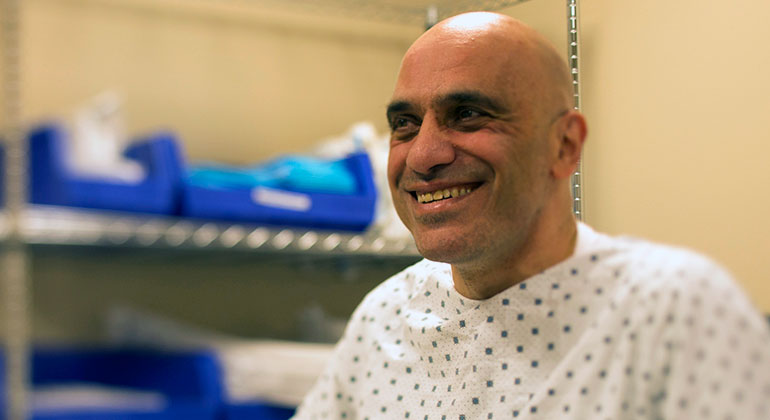 When you're struggling with the daily challenges of a urologic condition, you want the best treatments delivered by experts experienced in customizing the right care plan for you. At Mount Sinai Doctors-Westchester, we are committed to ensuring each of our patients enjoys the best possible urologic health. Our preventive care services include screening for malignancies, as well as maintaining optimal kidney, bladder, and sexual function.
Conditions We Treat
Our urology practice provides superb care for all general urologic conditions, such as enlarged prostate, sexual dysfunction, prostate cancer, and bladder conditions. Our personalized approach begins with getting to know you, thoroughly evaluating your condition, and answering all your questions to determine the right diagnosis and chart the best course of treatment together.
Our Services
In the convenience of our office, our skilled urologist delivers a wide range of care, such as urologic consultations (including second opinions), diagnostic procedures (including cystoscopy), prostate needle biopsies, and ultrasounds. These services are provided by our friendly, courteous team of professionals, who are committed to making sure your visit with us runs as smoothly and pleasantly as possible.
Why Choose Mount Sinai Doctors-Westchester
At our urology practice, our patients receive high-quality care right in their own lower Westchester neighborhood. Our patients enjoy the advantage of having access to the premier clinical excellence of the Mount Sinai Health System. Mount Sinai Doctors-Westchester houses a range of specialties under one roof, from cardiology to gastroenterology, that allows our urology team to work with any other specialists you may need to ensure you receive the most comprehensive and convenient possible care. If additional consultation is needed, urology specialists throughout the Mount Sinai Health System are available.