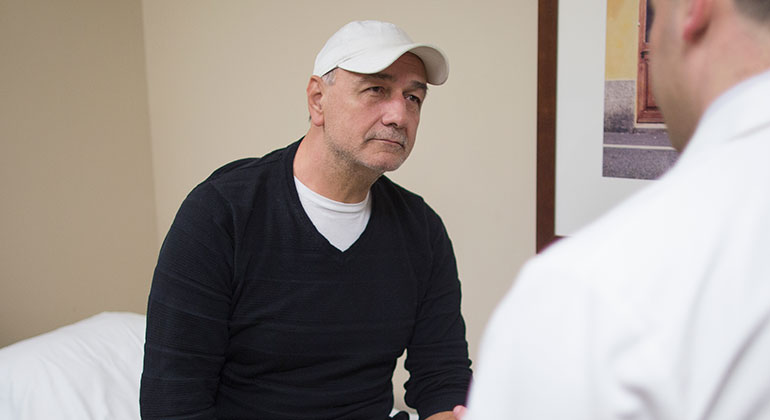 Whether you're bothered by symptoms such as chronic heartburn, or due for a routine colonoscopy, the gastroenterology practice at Mount Sinai Doctors-Westchester is pleased to provide our local community with a wide range of high-quality GI services.
Conditions We Treat
Our board certified gastroenterologist has extensive experience treating all types of GI conditions, including acid reflux disease, peptic ulcer disease, inflammatory bowel disease, irritable bowel syndrome, and constipation. We are committed to delivering superb care for acute conditions that impair our patients' quality of life, as well as providing preventive care for chronic disorders.
Our Services
Bringing Mount Sinai's reputation for excellence home to the lower Westchester community, our highly skilled digestive doctor provides patients with gastroenterology services that include full consultation, appropriate laboratory and radiographic studies, upper endoscopies and colonoscopies, and comprehensive care of all acute and chronic GI conditions. Our patients have access to the newest procedures and treatment options to ensure the best possible outcomes.
Why Choose Mount Sinai Doctors-Westchester
Not only do we provide the skilled medical care for which Mount Sinai is known, our gastroenterology practice takes the time to get to know you and answer all your questions. Working together with any other Mount Sinai Doctors-Westchester specialists you may need—from cardiology to urology—we are dedicated to providing you with comprehensive and compassionate care so that you may enjoy the best possible long term health. If additional consultation is needed, gastroenterology specialists throughout the Mount Sinai Health System are available.