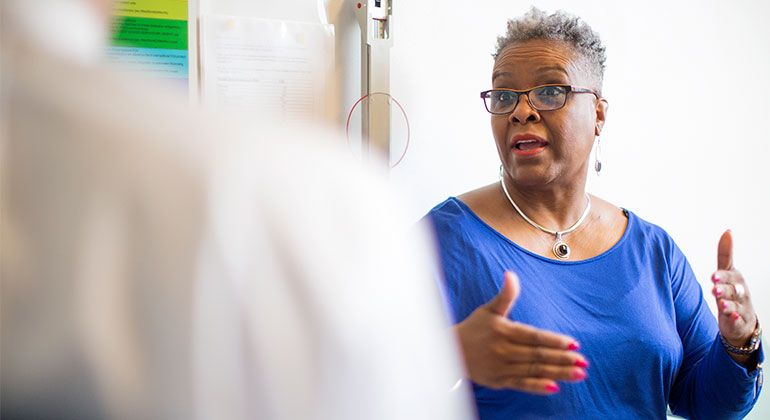 Mount Sinai Doctors-Westchester provides care for people living with diabetes, thyroid conditions, and other hormone-related disorders. Our endocrinologists are skilled in treating a wide variety of endocrine disorders and conditions. With a wealth of knowledge among them, our doctors provide a comprehensive approach to our patients' care. Together with specialists across several disciplines, we offer the best care in Westchester.
Services
Our specialists provide care in the following areas:
Adrenal disorders
Diabetes
Lipid disorders
Obesity
Osteoporosis
Polycystic ovary
Thyroid nodules
Weight management
Our endocrinologists work with other specialists and your primary care physician to create and develop a treatment plan. Our doctors are known around the world for cutting-edge research and training.
Diabetes Management
Living with diabetes can affect your everyday life. It is imperative with diabetes that you have doctors that can address all aspects of your care. We will work closely with you to ensure that you are cared for over the long run. With the latest in technology and diagnostic tools, our doctors can create a personalized treatment plan for you.
Our diabetes treatment care includes:
Blood tests
Diabetes education
Glucose monitoring
Glycated hemoglobin (A1C) testing
Insulin therapy
Nutrition counseling
Meet The Team
Leeba A Babu
Deborah Rosenberg, RD, CDE