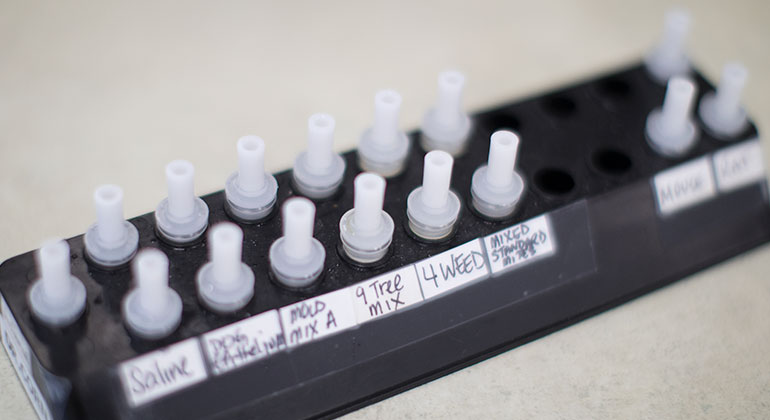 Whether you're bothered by occasional hay fever symptoms or struggling with the everyday challenges of asthma, Mount Sinai Doctors-Westchester has the expertise to treat the full range of allergic and immunologic disorders. We know how difficult it can be to fully understand and manage an allergy, so our team takes the time to develop a relationship with you and your family to ensure the best possible long-term health.
Conditions We Treat
Our highly experienced specialist is board certified in allergy and immunology for both adults and children, as well as pediatrics, and is skilled in conditions that include asthma, allergic rhinitis (hay fever), eczema, hives, and allergic reactions to a range of triggers, such as foods, medications, pets, and the environment. Our allergist also has specialized expertise in treating drug allergies—especially those related to antibiotics—and food allergies in children. If additional consultation is needed, allergy specialists throughout the Mount Sinai Health System are available.
Our Services
The right treatment begins with the right diagnosis. We start by listening and observing your symptoms and concerns, performing thorough and accurate diagnostics, and working with you to develop the best plan for care. Our treatments include avoidance, medication, and allergy immunotherapy (allergy shots).
Why Choose Mount Sinai Doctors-Westchester
Our practice makes the superb medical care of the Mount Sinai Heath System available to our lower Westchester community. We house a wide range of specialties, from gastroenterology to internal medicine, under one roof, so that our teams can work together to treat any related conditions you may have. We are dedicated to combining excellent clinical skill with compassionate, personalized attention, in order to successfully manage your allergic condition and get you back to the activities you love.