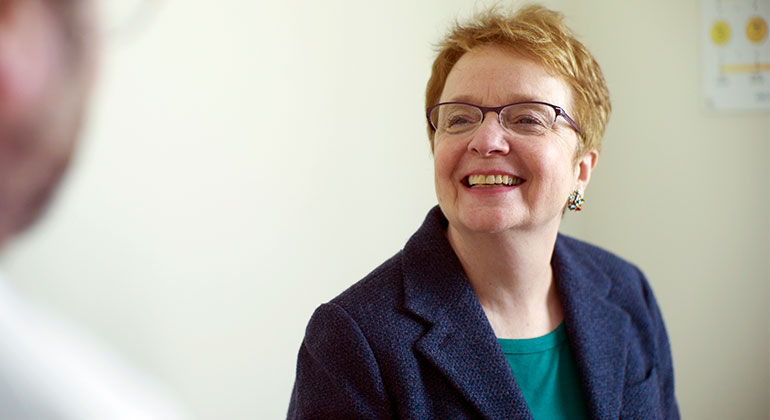 At Mount Sinai Doctors-Westchester, we understand the daily challenges and discomforts that come with a range of musculoskeletal conditions. Our superb team of orthopedic specialists is highly skilled in personalizing the right treatment for each patient, with the goal of minimizing pain and restoring you to your best possible level of function.
Orthopedic Conditions We Treat
Our orthopedics practice provides specialized care for conditions and injuries affecting the neck, back, and upper and lower extremities, from carpal tunnel syndrome to ankle sprains. We take the time to listen to you, make a thorough diagnosis, and answer all your questions to ensure you fully understand your musculoskeletal condition.
If you are experiencing neck or back pain, we offer state-of-the art treatment and evaluation of spine and neck disorders including cervical, thoracic, and lumbar disorders. We offer a full range of non-surgical and surgical options, backed by an experienced multidisciplinary team that will find the right solution for you.
We also treat sports injuries and hip, ankle, and knee pain. Some of the common conditions we treat include:
Orthopedic Services We Offer
Our orthopedics team has extensive training and experience in providing a range of services, including orthopedic evaluation, X-rays, cast treatment, and steroid injections. Should additional care become necessary, we also offer referrals and prescriptions for more advanced diagnostic imaging (such as MRI), hand and physical therapy, surgery, pain management, bracing, and orthotics. We draw on this wide range of treatment options in order to customize the most effective therapies to minimize pain while achieving the best functional outcome.
Why Choose Mount Sinai Doctors-Westchester
As part of Mount Sinai Doctors-Westchester, our orthopedics practice is under the same roof as a number of other specialties—from physiatry to surgery—so that we may work together as a multidisciplinary team to give you the comprehensive and convenient care you deserve. As part of the Mount Sinai Health System we also bring the clinical excellence of Mount Sinai home to our lower Westchester community. In addition to providing you with the most advanced medicine, our courteous and friendly staff is committed to limiting your wait time and making sure your visit is prompt and pleasant, so you can get back to the activities that matter most to you.