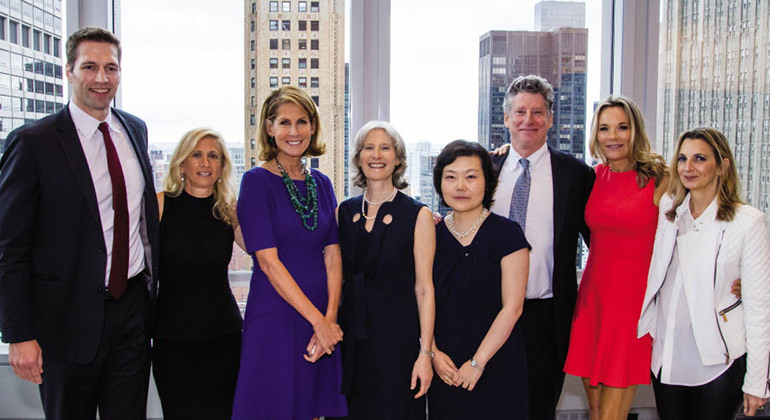 We can provide every breast cancer service you might need. The Dubin Breast Center of The Tisch Cancer Institute provides a multidisciplinary, comprehensive approach to breast cancer screening, treatment and survivorship. Located at Mount Sinai Hospital's main campus on New York City's Upper East Side, our 15,000-square-foot facility houses a full range of services, including cancer screening and biopsies; cancer treatment including surgery, chemotherapy and radiation; wellness; patient and family support services; education; genetic counseling and testing; onco-fertility services; access to clinical trials; and survivorship support.
Representing a bold vision for breast cancer treatment and research, we focus on the holistic health and well-being of individuals with or at risk for cancer. You receive highly personalized, multidisciplinary care in a calming, private and supportive setting.
Advanced Expertise and Technology
We offer state-of-the-art diagnostics, including 3-D mammography and minimally invasive diagnostic procedures. Our highly skilled doctors are some of the most sought-after breast cancer experts in the country. As a patient at the Dubin Breast Center, you have access to the latest approaches and techniques, such as seed localization. In some medical centers around the country, general surgeons perform breast cancer procedures. At the Dubin Breast Center, our team of breast cancer experts specializes in the diagnosis and treatment of breast cancer patients and offers you the most advanced services in breast cancer prevention, diagnosis, and treatment.
Our Services
Along with our skilled physicians, committed researchers, advanced diagnostics, and advanced treatments, we offer evaluation and treatment for breast, medical, and surgical oncology as well as an infusion center for chemotherapy where we deliver care in a soothing, relaxing atmosphere. Additional specialized services include:
Our practice is grounded in Mount Sinai's pillars of excellence—patient care, research, and education. Guided by these principles, we combine care and research in a single setting. Clinical investigators and patients have critical access to each other—facilitating the translational research that leads to medical breakthroughs and improves care for all.