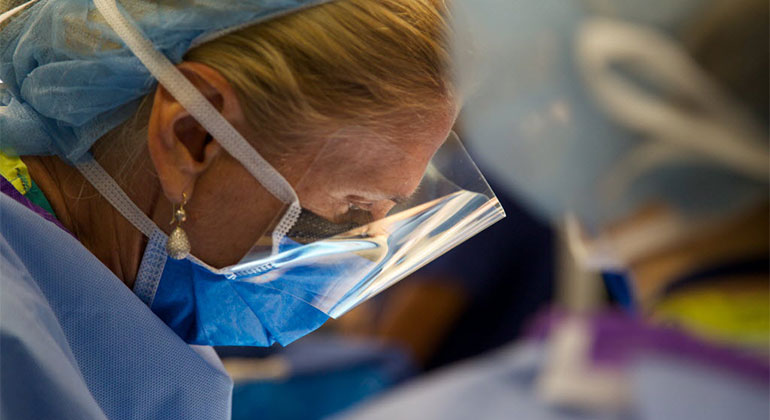 With early-stage breast cancer, you may be able to choose which type of breast surgery to have. Often, your choice is between a breast-conserving procedure (which removes the cancer leaving most of the breast) or a mastectomy (surgery that removes the whole breast). Research shows that women with early-stage breast cancer who have breast-conserving surgery along with radiation therapy live as long as those who have a mastectomy. A skin-sparing or nipple-sparing mastectomy with immediate reconstruction is also available for women who have a mastectomy.
Most women with breast cancer lead long, healthy lives after treatment. Treatment for breast cancer usually begins a few weeks after diagnosis. In these weeks, you should meet with a surgeon, learn the facts about your surgery choices, and think about what is important to you. Then choose which kind of surgery to have.
For Your Appointment
To ensure the highest quality of care in a timely fashion, we need all of your medical information prior to your initial visit. Please fax any documentation pertaining to tests/procedures you have had done and send all radiology images on disc and pathology slides to our office prior to your appointment. Providing all the medical information prior to your visit will make your visit more comprehensive. In addition, our breast surgeons have specific forms that collect additional information they need. Please contact your doctor for more information.
Meet Our Team