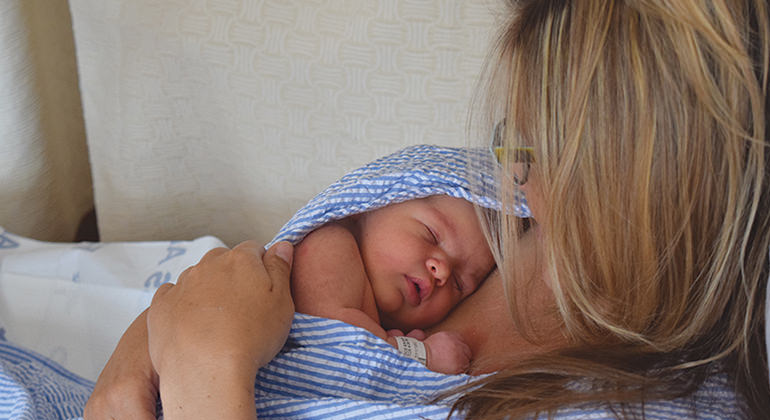 Steven and Alexandra Cohen Center for Labor and Birth
You want to bring your little one into the world in a place that has top-notch care and plenty of compassion and individualized attention to give your new family the best possible start. At The Mount Sinai Hospital's Steven and Alexandra Cohen Center for Labor and Birth, we know how important this is to you.
Located on the second floor of the hospital, the 15,000-square-foot Cohen Center has everything you need: 18 birthing rooms, a Level IV NICU, anesthesiology, nursing, a private triage room, four private ante partum fetal surveillance rooms, and more. Each birthing room has an on-call nurse system, electronic fetal-monitoring machines, comfortable recliners for spouses, and flat screen TVs. Our modern and comfortable environment features the very latest in labor and delivery technology. The Center is on the second floor of the Klingenstein Clinical Health Center, within the Jo Carole and Ronald S. Lauder Center for Maternity Care, overlooking Central Park.
View a virtual tour of our premises.
If you plan to deliver at The Mount Sinai Hospital, please review our list of commonly asked questions and answers. For further information, email Michele Reinbach at michele.reinbach@mountsinai.org.