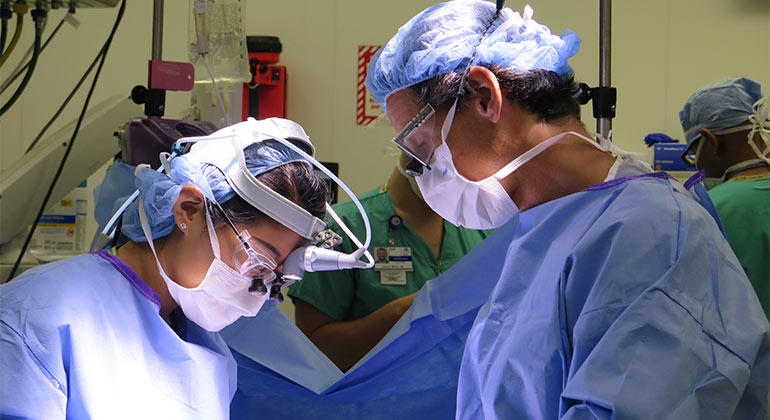 Head & Neck Institute
The Head and Neck Institute at the Mount Sinai Health System offers unparalleled expertise in the diagnosis and treatment of all diseases and tumors related to the head and neck and is recognized internationally for pioneering various minimally invasive techniques.
Department of Otolaryngology-Head and Neck Surgery Chairman Dr. Eric Genden forged the HPV-related oral and throat cancer diagnosis and was among the early adopters of transoral robotic surgery (TORS) for treating these cancers, and Division of Head and Neck Oncology Co-chief Dr. Brett Miles is spearheading the only vaccine clinical trial for patients already diagnosed with HPV-related oral and throat cancers.
Our extraordinary head and neck oncology, rhinology, oral and maxillofacial surgery, reconstructive surgery, skull base surgery, sleep surgery and voice and swallowing specialists participate in research activities at the Head and Neck Cancer Research Program - the world's foremost resource for dormant cell research - and continue to develop new, less invasive surgical techniques. Our team works in a multidisciplinary approach with various experts at the Mount Sinai Health System, and provides comprehensive services, such as facial reconstruction, to maximize your outcome, function and quality of life.