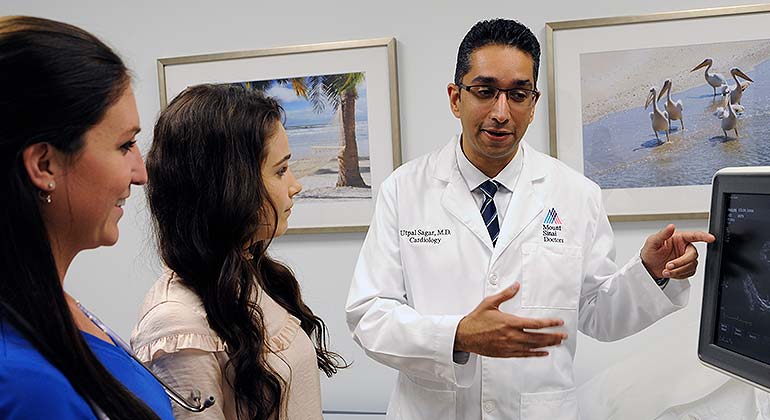 At Mount Sinai, we believe in the importance of combining outstanding health care with convenient access. That's why we've brought the unparalleled services of the Mount Sinai Health System in New York to Florida, where our great doctors deliver highly skilled care at two area locations. With a commitment to personalized medicine and attention, Mount Sinai New York draws on the newest research and most advanced technologies to help each of our patients and families enjoy the best possible health.
Services We Offer
Our Mount Sinai New York locations deliver a range of services to the patients in our communities. Working together to provide efficient, coordinated care, our specialists offer the most advanced technologies and evidence-based treatments in the following areas:
Why Choose Mount Sinai New York
Becoming a Mount Sinai New York patient means having access to world-class health care close to home. We understand the importance of personalized attention and open communication. Our doctors take the time to build a relationship with each of our patients. We make sure that our treatments are tailored to your individual needs. Our doctors and staff look forward to our first visit with you and your family.