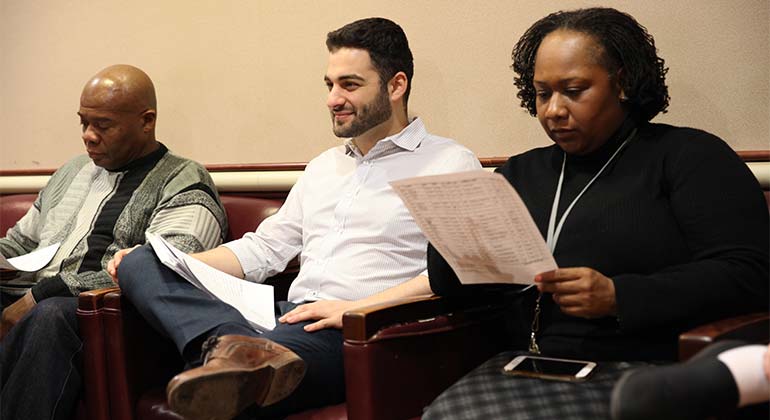 Training and Education
A major goal of the Addiction Institute of Mount Sinai is to train future clinicians in treatment services and research. We take a highly personalized approach to training. We expose our students to new and varied training programs. In addition to medical students and research scientists, we also teach psychiatrists, psychologists, physician assistants, nurses, and social workers.
Opportunities
Our training program opportunities include the following:
Residency programs
Medical student Fellowship
Externship programs
Predoctoral internship programs
Postdoctoral fellowships
Additional internship programs
Addiction Medicine Fellowship Program is a fully accredited, one-year fellowship in addiction medicine. We train qualified doctors in evaluating and treating patients with substance use disorders, behavioral addictions, and co-occurring psychiatric disorders. Fellows work at Mount Sinai West Hospital and Mount Sinai St Luke's Hospital. To apply, you must hold a valid New York State medical license and have completed an ACGME-accredited residency training program in any specialty. We have trained physicians from the fields of family medicine, internal medicine, pediatrics, and emergency medicine.
Fellowship in Clinical Addiction Research is a one-year fellowship that you can do at the same time as our clinical Addiction Medicine Fellowship. During this fellowship, you work with a mentor on an ongoing Mount Sinai addiction research project. You develop critical thinking in research design, data analysis, and interpretation. You should end up with at least one publication. The fellowship is appropriate if you want to pursue an academic career within the clinical addiction field.