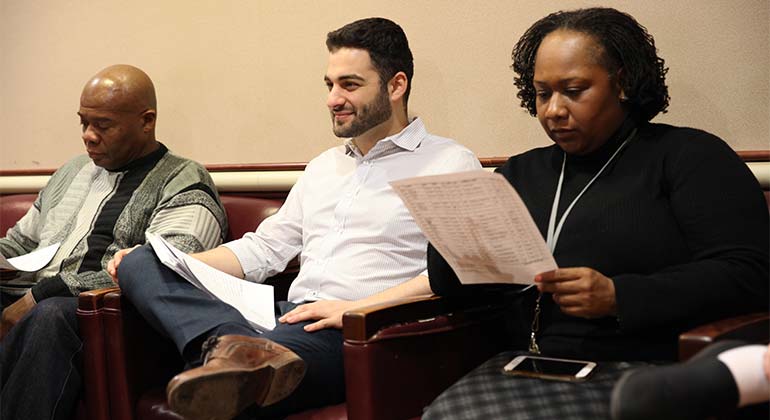 Training and Education
There is no better place in New York City to study addiction than Mount Sinai. As the largest and most diverse provider of addiction services in New York City, one of our top priorities is to train future clinicians in treatment services and research.
We take a highly personalized approach to training and expose our trainees to new and varied evidence-based programs. We are proud to care for a profoundly varied range of addiction pathologies and have provided decades of judgement-free, high-quality care to New Yorkers from all socioeconomic backgrounds.
For medical students and residents, we offer 1-2 months of rotation in a variety of addiction settings in the Mount Sinai Health System including both inpatient and outpatient rehabilitation treatment units, dual-diagnosis unit, and a withdrawal management ("detox") unit. We do not offer observerships at this time.
We also offer training via the following programs:
Fellowship in Addiction Medicine (Mount Sinai West / Mount Sinai Morningside)
Fellowship in Addiction Psychiatry (Mount Sinai West / James J. Peters VA Medical Center)
Fellowship in Addiction Psychiatry (Mount Sinai Beth Israel)
Advanced Clerkship in Addiction Medicine (Mount Sinai West)
Clinical-Research Social Work Internships (Mount Sinai Hospital)
Mental Health Counseling Graduate School Internship for Inpatient Detox/Rehab (Mount Sinai West)
Master of Social Work School Internship for Opioid Treatment Program (Mount Sinai West)
Psychology Externship (Mount Sinai West / Mount Sinai Morningside)
Pre-Doctoral Psychology Internship (Mount Sinai West / Mount Sinai Morningside)
Post-Doctoral Psychology Fellowship (Mount Sinai West / Mount Sinai Morningside)