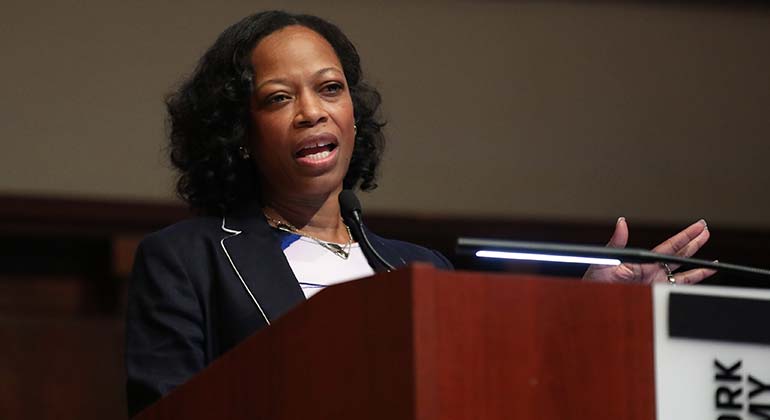 Our Leadership
Our leadership offer insight into the scope and reach of the Addiction Institute of Mount Sinai.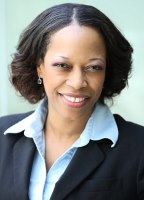 Yasmin Hurd, PhD
Director, Addiction Institute of Mount Sinai
Addiction is a complex biological disorder which results in significant medical, social, and economic impact. The medical consequences of addiction are vast but today, significant strides are being made in understanding the underlying pathology and developing novel treatment interventions to improve care and reduce relapse. The Addiction Institute of Mount Sinai has one of the largest clinical footprints within the country providing extensive treatment services across diverse populations. Similar to other chronic illnesses, addiction requires flexible strategic treatments over the course of its pathology. Science-based medicine is the foundation of clinical care within the Mount Sinai Behavioral Health System and the Institute strongly adheres to that creed. The basic and translational neuroscience addiction research at Mount Sinai is world renowned and the Addiction Institute of Mount Sinai is strategically placed to leverage the strengths of our outstanding scientific endeavors to influence evidence-based addiction management within our clinical programs. It is our goal to improve individualized care of patients suffering from alcohol, drug, and behavioral addictions through advances in genetics, epigenetics, neuroimaging, and state-of-the-art research. The integration of basic, translational, clinical, and health services research will lead to transformative advances in our understanding and treatment of addictive disorders. A critical component of addiction is the consideration of comorbid mental and medical disorders, thus we approach the prevention and treatment of addiction through interactions with other disciplines including pediatrics, cardiology, infectious disease, neurology, geriatrics, and population health science and policy.
Overall, I am excited and energized by the innovative and bold strategies we are implementing at the Institute to address the challenging and devastating nature of drug, alcohol, and behavioral disorders. I am impressed by our dedicated staff; they are selfless in their compassionate care and steadfast in their commitment to our patients. I am optimistic about the future of the field given the development of our educational programs for physicians, social workers, psychologists, and scientists who will be superbly trained to extend the boundaries of addiction health services and treatments. I am proud that our Institute is paving the path to make pioneering strides toward changing the landscape of addiction treatment.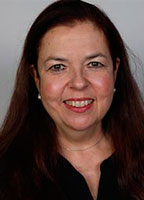 Lily Awad, MD, MBA
Director, Addiction Services at Mount Sinai Beth Israel
Here at the Addiction Institute of Mount Sinai, we recognize substance use disorders as chronic medical illnesses. From the very beginning, our leaders were pioneers in this approach to addiction treatment. We understand that for many, the biggest barrier to treatment and recovery is stigma. We are passionate about generating an exceptional patient experience that serves as an antidote to stigma and welcomes and educates patients and their loved ones about pathways to recovery.
Timothy K. Brennan, MD, MPH
Medical Director
Director, Addiction Institute of Mount Sinai West
Addiction is a medical disease, just like diabetes, hypertension or cancer. As a physician, it is an absolute privilege to take care of people in their time of need, and it is an ongoing source of rejuvenation for me when I see people improve and overcome their disease. Here at the Addiction Institute of Mount Sinai, we are seeking to integrate our long tradition of high quality clinical care with our state-of-the-art research in neuroscience and behavioral health. By bridging these often disparate worlds, we can improve not only our patient's lives, but the lives of future generations as well. Perhaps the most exciting component of addiction medicine is that we are just getting started, and the future is bright.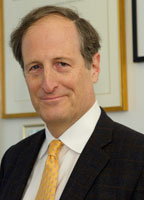 Rene S. Kahn, MD, PhD
Chair, Department of Psychiatry
Mount Sinai Behavioral Health System provides critical mental health and addictions clinical services and resources that are uniquely integrated with high impact translational research. Our diverse spectrum of ambulatory services includes the largest opioid treatment program in the country with 1.3 million annual visits. Mount Sinai Hospital and the Behavioral Health services of the Mount Sinai Health System have led the way in the city and state with new programs such as a new Partial Hospitalization Program (one of the few in NYC); an Integrated Psychiatry service using a unique model of advanced integration of behavioral health and primary care; to leading a pilot to create a new model of a behavioral health crisis response system for NYC, and leading a unique clinical and intensive care coordination pilot to manage the physical and behavioral health needs of the most severely mentally ill. Such strategies have contributed to Mount Sinai's label as a key leader and innovator in shaping the future content and delivery of mental health and addictions service in New York.
One of the unique programs that offer tremendous opportunities within the Mount Sinai's Behavioral Health System is the wealth of treatment services for Substance Use Disorders (SUDs) conducted at Mount Sinai West, Mount Sinai Morningside, and Mount Sinai Beth Israel. These clinical programs serve the lifespan from in utero (pregnant mothers), adolescence to older adults. The available treatment modalities are broad, evidence-based, and tailored to the needs of the individual. By aligning our research and clinical programs, we will maximize the potential of this health system to advance clinical care of SUDs across a large population. I am extremely supportive of these efforts and look forward to helping this important Addiction Institute continue to develop its outstanding clinical, educational, and research missions.