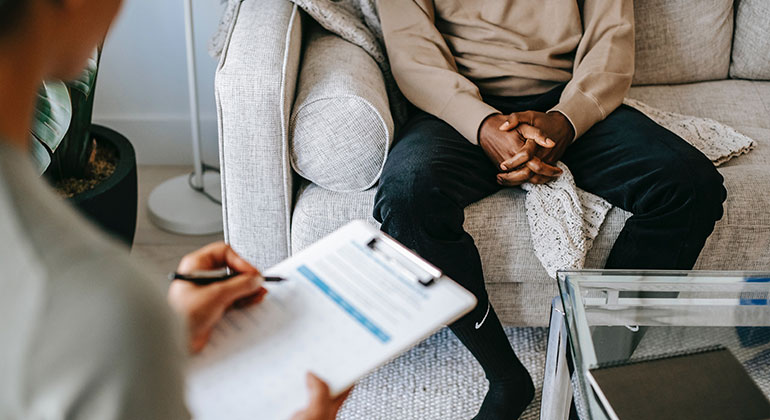 Entering therapy for substance issues can be intimidating. For those who would prefer one-on-one therapy instead of our outpatient programs, the Addiction Institute of Mount Sinai's Faculty Practice Associates is an option for care. We offer both in-person sessions and virtual therapy, and we focus on individually personalized treatment plans for your unique needs. While some people want to abstain from substances, we work with clients to make sure they set the goals for themselves and work flexibly with people. We provide treatment from a nonjudgmental stance so that we can understand the way in which people are using substances to cope and how we can help with alternate mechanisms to function.
What We Offer
We provide assessment and psychotherapy for individuals and couples struggling with alcohol or drug abuse. We are currently assessing people for the formation of a group. We work with a range of substance issues including alcohol, opioids, and methamphetamine. We also treat other compulsive behaviors such as sex. The goal is to help people feel comfortable creating a healthier, more satisfying sex life for themselves. This practice is ideal for individuals who would rather begin making changes with therapy as opposed to a formal rehab setting. In addition, it's a good option for those who have already undergone treatment for addiction and want to reinforce their growth with a trained therapist. Lastly, therapy can be an adjunct to formal treatment so that a client can get a deeper understanding of what is happening for them. We are connected to many providers throughout the country so assessment may involve connection to programs, inpatient facilities, therapists, and psychiatrists if needed. Negotiating substance misuse care can be difficult and we can help provide and connect you to quality care.
Insurance
We currently accept Aetna, UMR, and self-pay. Because insurance participation can change, the insurance information on this page may not always be up-to-date. Please confirm insurance options with your physician's office to obtain the most up-to-date insurance information.