Inpatient Care Team
The Mount Sinai Center for Transgender Medicine and Surgery has a highly skilled team with extensive experience helping transgender and non-binary people. Our care is individualized, sensitive, and compassionate. Our team of experts includes physicians, nurses, and patient educators.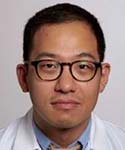 Sangyoon Jason Shin, DO
Dr. Shin is an Attending Physician in the Department of Medicine at Mount Sinai Downtown. He is an Assistant Professor of Medicine at the Icahn School of Medicine at Mount Sinai.
Dr. Shin serves as Medical Director of Preoperative Services and Perioperative Quality/Safety for Mount Sinai Downtown, including the New York Eye and Ear Infirmary (NYEE) of Mount Sinai. Dr. Shin is also a hospitalist for the Division of Hospitalist Medicine and served as a lead hospitalist of the co-management service providing medical care to surgical patients in vascular surgery, general surgery, ENT/head and neck, orthopedics, urology, and neurosurgery. He serves as lead hospitalist of the co-management service for our gender affirmation surgical patients, located at Mount Sinai Downtown.
Prior to joining the Mount Sinai Health System, Dr. Shin was an Assistant Professor in the Department of Medicine at SUNY Downstate Medical Center, and an Academic Hospitalist in the Northwell Health System.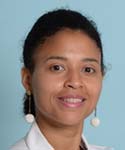 Noemy Jorge, MS, RD, CDN
Ms. Jorge graduated with bachelors and master's degrees in nutrition from Herbert H. Lehman College in the Bronx. She completed her dietetic internship in the Puerto Rico Department of Health DI Program in 2017. Ms. Jorge provides clinical nutrition support to post-operative patients in the Inpatient unit at New York Eye and Ear Infirmary (NYEE) of Mount Sinai, including post-op gender affirming surgeries. She is directly involved with patient services and satisfaction in the Food and Nutrition Department. Ms. Jorge is fluent in English and Spanish and provides community nutrition services at non-profit organizations throughout New York City.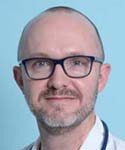 Jeff Day, DNP, AGPCNP-BP, CNEcl
Mr. Day is a Nurse Practitioner with the Mount Sinai Center for Transgender Medicine and Surgery and a full-time Clinical Assistant Professor at New York University's Rory Meyers College of Nursing. Among his many faculty duties, he lectures on gender transitioning pharmacological agents and is currently designing the curriculum for an undergraduate LGBTQ health course. He earned his doctorate of nursing practice degree from Hunter College where he was designated a National League for Nursing (NLN) Jonas-Blaustein Nurse Leader Scholar. He is board certified by the American Nurses Credentialing Center as an adult-gerontology primary care nurse practitioner and certified by the NLN as an academic clinical nurse educator. He is an active member of the Gay and Lesbian Medical Association, dedicated to ensuring equality for LGBTQ individuals and health care professionals.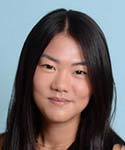 Yiwei Ling, MMSc, PA-C
Ms. Ling is a member of the transgender surgery team at NYEE. She provides comprehensive care to patients, from pre-surgical consultation to intra-operative surgical assistance and inpatient care to post-operative evaluation and long-term follow-up in clinic. Prior to becoming a PA, she studied nutrition and law at Cornell University in Ithaca, New York, and practiced as a dietitian in New York City for several years. She received her Master's of Medical Science degree from the Yale University School of Medicine in New Haven, Connecticut. Her clinical interests include surgical innovation, optimizing patient care and outcomes, and the successful implementation of interdisciplinary care.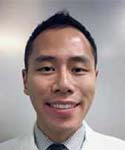 Larry Yip, MS, PA-C
Mr. Yip practices at NYEE, where he assists surgeons in gender-affirming surgeries and provides inpatient postoperative care. Prior to joining Mount Sinai, he practiced in primary care with a focus on LGBTQ health. He received his Masters of Science degree from Pace University-Lenox Hill Hospital's Physician Assistant Program and his undergraduate degree from Rochester Institute of Technology.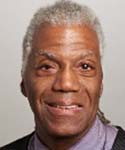 Kenneth Ashley, MD, FACLP, DFAPA
Dr. Ashley completed his psychiatric residency at Mount Sinai Beth Israel, followed by a two-year research fellowship in consultation-liaison (C-L) psychiatry at Mount Sinai Beth Israel and New York University Medical School/Bellevue Hospital Center focused on diversity and clinical care in HIV. He is the Director of Mental Health Services at the Peter Krueger Clinic at Mount Sinai Beth Israel, a division of the Mount Sinai Institute for Advanced Medicine. He is an Associate Professor of Clinical Psychiatry at the Icahn School of Medicine at Mount Sinai, a Distinguished Fellow of the American Psychiatric Association, and a Fellow of the Academy of C-L Psychiatry. He is board certified in general psychiatry and C-L psychiatry. In addition to his clinical work primarily with people infected and affected by HIV, he teaches, presents, and writes on issues in HIV, LGBTQ, cultural diversity, and the intersectionality of these issues at local, national, and international levels. He is also active in professional organizations addressing these issues.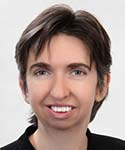 Rabbi Jo Hirschmann, BCC, ACPE Certified Educator
Rabbi Hirschmann is a board certified chaplain and an educator certified by the Accreditation Council for Pharmacy Education. She serves as the director of spiritual care and education for Mount Sinai Downtown, a role that includes overseeing spiritual care for Center for Transgender Medicine and Surgery patients. A chaplain with experience in hospital and behavioral health settings, Rabbi Hirschmann has been with the Mount Sinai Health System since 2014. In partnership with Mount Sinai's Office for Diversity and Inclusion, she co-created a series of training videos on best practices in spiritual caregiving with transgender and non-binary persons. She is also a co-author of Maps and Meaning: Levitical Models for Pastoral Care, published by Fortress Press in 2014, and the author of a number of articles on chaplaincy practice.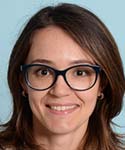 Polina Kutsy, MSN, RN
Ms. Kutsy is a Senior Nurse Manager of the medical surgical unit at New York Eye and Ear Infirmary of Mount Sinai (NYEE). In this role, she provides leadership and direction for the nursing staff and is responsible for planning, organizing, and directing all functions of nursing on the unit. She received her Masters of Science in Nursing from Tel Aviv University. She is known at NYEE for developing and sustaining an environment that promotes delivering high quality, empathetic care to a diverse patient population, improving patient experience and engagement. She is active in the American Nurses Association. Her clinical interests include clinical quality and patient safety.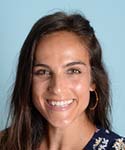 Claire Gellrich, LCSW
Ms. Gellrich is a social worker with NYEE. She works as part of an interdisciplinary team with the Gender Affirmation Surgery program to ensure a satisfactory hospital experience and initiates safe discharge plans for patients in the inpatient unit, including pre-admission planning and coordination of post-discharge nursing care. Ms. Gellrich received her Masters of Social Work degree from New York University's Silver School of Social Work and has an array of experience in substance abuse, behavioral health, and trauma recovery.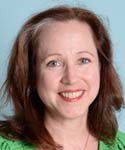 Andrea Dunn, LCSW
Ms. Dunn is the Senior Social Worker at NYEE. She joined the Social Work team in 2009. She attended Guilford College in her home state of North Carolina for her undergraduate studies and received her Masters of Social Work degree from Fordham University. As a team member of the hospital's Gender Affirmation Surgery Program she enjoys providing patients with the best care possible before, during, and after their hospital stay.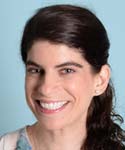 Marcie Braverman, LCSW
Ms. Braverman is a Social Worker at the New York Eye and Ear Infirmary of Mount Sinai and provides comprehensive discharge planning, case management, and emotional support services to inpatients recovering from gender affirmation surgeries. Ms. Braverman received her Master's Degree in Social Work from Fordham University's Graduate School of Social Service. Ms. Braverman provides psychotherapy, addiction recovery, and behavioral health services to at-risk adults and families, specializing in psychoanalytic and trauma-informed treatment. Ms. Braverman is completing her training and certification in psychoanalytic psychotherapy, with the goal of providing continued support to New York City's most marginalized communities.
Beatriz Garcia, LMSW
Ms. Garcia is a social worker with NYEE. She received her Masters of Social Work degree from New York University's Silver School of Social Work. She is part of the Gender Affirmation Surgery Interdisciplinary Team. She participates in pre-admission assignments, planning, and comprehensive assessments, and works closely with the interdisciplinary team, patients and their caregivers to ensure a safe discharge plan. Ms. Garcia provides emotional support and advocates for her patients providing referrals as needed.
Ms. Garcia has supervisory experience in child welfare and family services. She is fluent in Spanish.