Meet Our Team
The Center for Transgender Medicine and Surgery team is made up of health professionals spanning primary care, behavioral health, endocrinology, plastic surgery, gynecology, urology, otolaryngology, and adolescent medicine.
Executive Director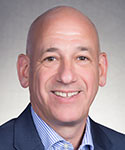 Joshua D. Safer, MD, FACP, Executive Director, Center for Transgender Medicine and Surgery
Dr. Safer, the Mount Sinai Center for Transgender Medicine and Surgery's first executive director, is also a senior faculty member at the Icahn School of Medicine at Mount Sinai. Dr. Safer earned his medical degree from the University of Wisconsin. He completed his internal medicine residency at Mount Sinai Beth Israel and his endocrinology fellowship at Beth Israel Deaconess Medical Center in Boston.
Dr. Safer is the president of the United States Professional Association for Transgender Health (USPATH) and the steering committee co-chair of the international transgender research consortium, TransNet. He also serves on the Global Education Initiative committee for the World Professional Association for Transgender Health (WPATH), on the Standards of Care revision committee for WPATH, and as a scientific co-chair for WPATH's international meeting. Dr. Safer was a co-author of the Endocrine Society guidelines for the medical care of transgender patients. In addition, he is a past president of the Association of Specialty Professors, the umbrella organization for leaders in internal medicine subspecialty education, and a former secretary-treasurer of the national endocrinology program director organization, the Association of Program Directors in Endocrinology and Metabolism, (APDEM).
Dr. Safer's research focus is on demonstrating the health and quality of life benefits for transgender patients from increased access to care. His current and past sources of funding support include the NIH and a number of private foundations.
Primary Care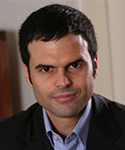 Antonio E. Urbina, MD
Dr. Urbina is the Medical Director for the Mount Sinai Institute for Advanced Medicine/Spencer Cox Clinic and the Mount Sinai Downtown clinic in New York City. Dr. Urbina is an Associate Professor of Medicine at the Icahn School of Medicine at Mount Sinai and serves as Medical Director for the Clinical Education Initiative of the New York State Department of Health (DOH) AIDS Institute. Since completing his residency in Internal Medicine at Saint Vincent Catholic Medical Center in Manhattan, Dr. Urbina has pioneered innovative educational programming for community-based clinics, hospitals, and public health departments. He has directed more than 10 HIV clinical trials research protocols and serves on the NYS DOH AIDS Institute Clinical Guidelines Committee. From 2007 to 2009, Dr. Urbina served on the Presidential Advisory Council on HIV/AIDS (PACHA) and from 2014 to 2015 served on Governor Cuomo's Task Force to end the AIDS epidemic in New York State.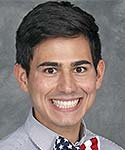 Jonas Slackman, PA
Jonas Slackman practices in the out-patient setting where he provides hormone replacement therapy and primary care services. In addition to his work at CTMS, Jonas assists our surgeons and treats patients in the surgical clinic. Jonas studied Biology at New College of Florida in Sarasota, Fl. He is a Barry Goldwater Scholar and received his Master of Science in Physician Assistant Studies at Jefferson College of Health Sciences in Roanoke, Virginia.
Social Work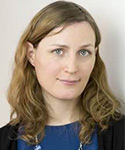 Ida E. Hammer, LMSW
Ms. Hammer is a social worker with the Mount Sinai Center for Transgender Medicine and Surgery. Her professional and activist career has focused on supporting the rights and well-being of women, transgender, and LGBQ people and their communities. Ms. Hammer has worked to make transgender healthcare more accessible by challenging exclusions to medically necessary care, and has been recognized for her advocacy work raising awareness of how violence affects the lives of transgender women.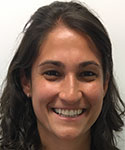 Laura Stein, LMSW
Ms. Stein is a social worker with the Mount Sinai Center for Transgender Medicine and Surgery. She received her Master of Social Worker from New York University's Silver School of Social Work as well as clergy ordination from the Hebrew Union College-Jewish Institute of Religion. Her career has focused on advocacy within the LGBTQIA+ population and the integration of spiritual and mental health intervention into patient care.
Endocrinology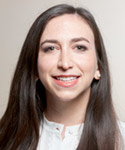 Tamar Reisman, MD
Dr. Reisman is a general endocrinologist with a commitment to providing inclusive, high quality care for the LGBT community. She completed her Internal Medicine internship and residency at the University of Southern California in Los Angeles, and her Endocrinology, Diabetes, and Metabolism fellowship at UCLA's David Geffen School of Medicine. She is an Assistant Professor of Endocrinology at the Icahn School of Medicine at Mount Sinai. Her areas of focus include transgender hormone therapy, sexual health, and testosterone disorders.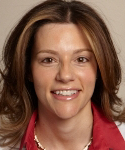 Barrie Weinstein, MD, CCD
Dr. Weinstein is a board-certified endocrinologist, internist, and nutrition-support physician. After graduating from the Sackler School of Medicine in Tel Aviv, Israel, she completed her internship and residency in Internal Medicine at the Icahn School of Medicine at Mount Sinai. After completing her residency in 2007, she served as a post-doc research fellow at Mount Sinai in the Division of Endocrinology, where she focused on the effects of COX-2 inhibitors and PGE2 on bone. She then completed a fellowship in Endocrinology, Diabetes and Bone Disease at the Mount Sinai Medical Center. Dr. Weinstein has been caring for transgender patients as part of her general endocrine practice at the Mount Sinai Diabetes Center since 2010.
Behavioral Health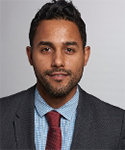 Hansel Arroyo, MD
Dr. Arroyo completed his training in psychiatry at The Mount Sinai Hospital while completing a psychoanalytic fellowship at the New York Psychoanalytic Institute. He completed his fellowship in Psychosomatic Medicine at The Mount Sinai Hospital, where he specialized in the treatment of patients with chronic medical conditions and HIV/AIDS. Dr. Arroyo's career has focused on providing mental health services to under-served and marginalized populations. He is the Director of Psychiatry and Behavioral Medicine at the Institute for Advanced Medicine, Director of Center for Transgender Medicine and Surgery, Director of Transgender Psychiatry Fellowship, and Assistant Professor of Psychiatry in the Icahn School of Medicine at Mount Sinai. Dr. Arroyo is board certified in Psychosomatic Medicine, Psychiatry, and Neurology.
Clayton Guthrie, PsyD
Dr. Guthrie received his doctorate in clinical psychology from the Graduate School of Applied and Professional Psychology of Rutgers University. He went on to complete his postdoctoral studies at the New York University Postdoctoral Program in Psychotherapy and Psychoanalysis. Dr. Guthrie joins CTMS after working fourteen years as a supervising psychologist at the Peter Krueger Clinic at Mount Sinai Beth Israel where he worked with individuals with HIV and Hepatitis-C. Dr. Guthrie has provided care for transgender patients for the past 12 years.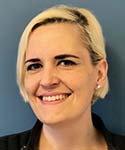 Katharine Williams, PhD
Dr. Williams is a New York State-licensed clinical psychologist who has worked for more than 12 years in LGBTQ+ psychology, with a focus on serving transgender individuals through gender-affirming clinical practice. At Mount Sinai's Center for Transgender Medicine and Surgery, she provides behavioral health care and psychotherapeutic services. Dr. Williams is an Assistant Professor of Psychiatry at the Icahn School of Medicine at Mount Sinai. Dr. Williams received her PhD in Clinical Psychology from the Graduate Center, City University of New York. She completed her internship at Mount Sinai St. Luke's and Mount Sinai West. Dr. Williams has conducted LGBTQ+ trainings and presentations, including at annual APA national conferences. In her previous career at the U.S. Department of Health and Human Services, she organized a national conference focused on women and girls and HIV/AIDS. Her national grant-funded research study provided empirical support for the creation of better clinical interventions for marginalized populations who present with a triad of early trauma, struggles around internalized heterosexism, and psychological distress.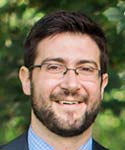 Matthew Oransky, PhD
Dr. Oransky received his doctorate in clinical psychology from Fordham University and completed his doctoral internship and postdoctoral fellowship at the Yale Child Study Center/Yale School of Medicine. Dr. Oransky's career has focused on providing mental health services to marginalized populations. Dr. Oransky spent five years at the Mount Sinai Adolescent Health Center, where he coordinated mental health services for transgender youth and young adults and served as the Director of Psychology Training. Dr. Oransky has authored papers on the mental health care of transgender youth and has given presentations at conferences around the country on working with transgender youth.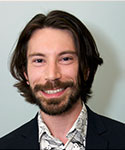 Max Lichtenstein, MD
Dr. Max Lichtenstein completed medical school at St. Georges University and General Psychiatry Residency and Chief Residency at SUNY Downstate in Brooklyn, NY. He then completed a Psychosomatic Medicine Fellowship at Icahn School of Medicine at Mount Sinai specializing on HIV psychiatry, transplant psychiatry, psycho-oncology and transgender psychiatry. Throughout his career he has focused on providing psychiatric services to the LGBTQ community as well as those who are living with HIV. Dr. Lichtenstein has been integral in providing ongoing education, locally and nationally, on HIV neurocognitive disorders and transgender health. He has been a leader in providing care at the HEAT clinic in Brooklyn which services HIV positive and transgender teens and young adults. Dr. Lichtenstein is board certified in Psychiatry and Neurology.
Plastic Surgery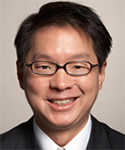 Jess Ting, MD
Dr. Ting attended medical school at the Columbia University College of Physicians and Surgeons, where he graduated first in his class, and completed post-graduate training in plastic surgery at the University of Pittsburgh Medical Center and Hand Surgery/Microsurgery at the Hospital for Special Surgery. He is Assistant Professor of Surgery at the Icahn School of Medicine at Mount Sinai and is a board-certified Plastic Surgeon. He specializes in reconstructive microsurgery, gender-confirming breast surgery, and gender reassignment surgery.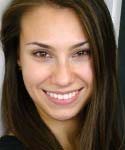 Bella Avanessian, MD
Bella Avanessian, MD is a plastic surgeon specializing in gender affirming genital reconstruction, chest reconstruction, and facial surgery for both transgender men and transgender women. Dr. Avanessian is an Assistant Professor of Surgery at the Icahn School of Medicine at Mount Sinai and was the inaugural fellow in the first ever comprehensive Transgender Surgery Fellowship Program under the supervision of Drs. Jess Ting and Marci Bowers at Mount Sinai. Dr. Avanessian received her medical degree from the Alpert School of Medicine at Brown University in Providence, RI. She completed her residency in Plastic & Reconstructive Surgery at Brown University/Rhode Island Hospital. She is fluent in English and Russian. In her clinical practice, she has additional interests in adolescent care and surgical innovation.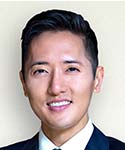 John Henry Pang, MD
Dr. Pang is a board-certified plastic surgeon specializing in the care of the transgender and gender non-conforming community, as well as victims of female genital mutilation. Dr. Pang also serves as an Assistant Professor of Plastic and Reconstructive Surgery at the Icahn School of Medicine at Mount Sinai. A native of Hawaii, he received his medical degree from the University of Hawaii at Manoa. Dr. Pang completed training in general surgery at the Einstein Medical Center in Philadelphia, and went on to complete training in plastic and reconstructive surgery at the University of Pittsburgh Medical Center. In working side by side with his colleagues, Drs. Marci Bowers, Jess Ting, and Bella Avanessian, he has gained extensive experience in transgender surgery. His clinical interests include the full spectrum of complex genital reconstruction, chest reconstruction, facial reconstruction/aesthetic surgery, and body contouring. He has published and lectured broadly on plastic surgery and transgender care, and maintains an active interest in resident surgical education and research, as well as clinical outcomes research in transgender surgery.
Obstetrics/Gynecology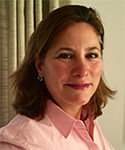 Zoe Rodriguez, MD
Dr. Rodriguez received her medical degree from New York Medical College in Valhalla, NY. She completed her residency in Obstetrics and Gynecology at Westchester Medical Center in Valhalla and at Metropolitan Hospital Center in Manhattan. Board-certified in Obstetrics and Gynecology, Dr. Rodriguez serves as Vice Chair of Operations of the Department of Obstetrics & Gynecology and Medical Director of the Women's Health Center of Phillips Ambulatory Care Center. Dr. Rodriguez is an Assistant Professor of Obstetrics, Gynecology and Reproductive Science at the Icahn School of Medicine at Mount Sinai. In her clinical practice, she is a pioneer in the delivery of culturally and clinically appropriate health care to transgender men and performs a high volume of complex minimally invasive gynecologic procedures, offering vaginectomy and gender confirming surgeries.
Urology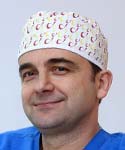 Miroslav Djordjevic, MD, PhD
In addition to his work at Mount Sinai, Dr. Djordjevic is a Professor of Urology and Surgery at the School of Medicine, University of Belgrade, Serbia, where he completed his medical studies, including his urology residency. He continued his professional education at numerous universities worldwide, but the greatest impact on his professional education was experience obtained by working with Professor Sava Perovic, the renowned urologic reconstruction expert. Dr. Djordjevic has published multiple papers on the surgical treatment of hypospadias, epispadias, Peyronie's disease, adult hypospadias, buried penis, urethral reconstruction, pediatric reconstructive urology, penile enhancement surgery, and transgender-specific surgeries.
Dr. Djordjevic is a member of the European Society of Pediatric Urology, American Academy of Pediatrics, American Urological Association, European Association of Urology, International Urological Association, Society for Genitourinary Reconstructive Surgeons, German Urological Association, American Academy of Phalloplasty Surgeons, World Professional Association for Transgender Health, and International Volunteers in Urology.
Dr. Djordjevic leads the Belgrade Center for Genital Reconstructive Surgery, where the mission includes both clinical care and training other surgeons.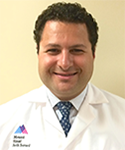 Aaron Grotas, MD
A graduate of Dartmouth College, Dr. Grotas attended Rutgers Robert Wood Johnson Medical School. He completed a surgical internship and Adult and Pediatric Urology training at Mount Sinai Beth Israel. He is board certified by the American Board of Urology. Dr. Grotas specializes in minimally invasive and reconstructive urologic procedures, including gender affirming surgeries. Dr. Grotas is a Clinical Assistant Professor of Urology at the Icahn School of Medicine at Mount Sinai.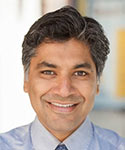 Dr. Rajveer Purohit recently joined the Center of Transgender Medicine and Surgery at Mount Sinai. He is a reconstructive urologist and Associate Professor of Urology.
Dr. Purohit earned his medical degree (MD) and Masters in Public Health (MPH) from Columbia University before completing his surgical internship and urology residency at the University of California in San Francisco and a fellowship in pelvic reconstruction.
Dr. Purohit is a member of the World Professional Association for Transgender Health, the Society of Genitourinary Reconstructive Surgeons, and the American Urological Association and a Fellow of the American College of Surgeons.
Voice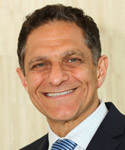 Mark Courey, MD
Dr. Courey attended medical school and completed his residency training in Otolaryngology and Head and Neck Surgery at the State University of New York at Buffalo and completed a fellowship in Laryngology at Vanderbilt University Medical Center. In 2016, he moved to the Mount Sinai Health System to direct the Division of Laryngology and Speech-Language Pathology Programs. He is currently Professor of Otolaryngology-Head and Neck Surgery, the Director of the Grabscheid Voice and Swallowing Center, and the system-wide Division Chief of Laryngology. Dr. Courey has particular interest and expertise in transgender-related voice issues. He evaluates patients with gender-related vocal difficulties, follows them through behavioral changes which often helps to make their voice and communication style congruent with their desires, and performs surgery to alter pitch and laryngeal appearance when indicated. The primary surgeries offered are pitch elevation surgery (Wendler Glottoplasty), and reduction of the Adams Apple or thyroid cartilage shave. For trans-women, pitch elevation surgery can raise vocal pitch by several semitones into a gender neutral range or into a truly feminine range.
Adolescent Health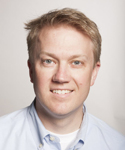 John B. Steever, MD
Dr. Steever graduated from the George Washington University Medical School in Washington D.C. He completed an Internship, Residency, and Fellowship in Pediatrics and Adolescent Medicine at Children's Hospital Los Angeles in 1999. His training has focused on providing medical services to "high risk" youth including LGBT clients and those affected by HIV/AIDS. Dr Steever, Assistant Professor in Pediatrics, has been providing puberty suppression and cross gender hormones to youth at the Mount Sinai Adolescent Health Center in New York since 2013. Dr. Steever strives to provide high quality health care to underserved youth in the New York Metropolitan area. He has written several articles on transgender medical care and is a member of Mount Sinai's Center for Transgender Medicine and Surgery.
International Teaching Faculty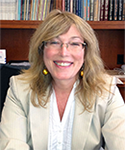 Marci Bowers, MD, Professorial Lecturer, Icahn School of Medicine at Mount Sinai
Dr. Bowers, a pelvic and gynecologic surgeon with over 25 years of experience in Women's Healthcare, is widely recognized as a pioneer in the field of Genital Confirming Surgeries and is the first transgender woman to perform transgender surgery. She is a University of Minnesota Medical School graduate and went on to practice in the Polyclinic and Swedish Medical Center at the University of Washington in Seattle. In 2003, she moved to Trinidad, Colorado to join the practice of the legendary Dr. Stanley Biber, considered the "Father of Transgender Surgery." In 2010, she relocated to the San Francisco Bay Area and has now performed more than 1,250 primary genital reconstruction surgeries for both transgender women and transgender men. She is sought after as a speaker and surgical educator worldwide.
Thanks to generous initial funding from Dr. Bowers, Mount Sinai established a Surgical Fellowship in the Center for Transgender Medicine and Surgery in 2017. Open to fully trained plastic surgeons, the surgical fellowship is a 12-month program with exposure to the full range of gender confirmation surgical procedures, including chest wall, facial feminization, and genital procedures. Now in its second year, this groundbreaking fellowship is providing the next generation of experts in gender confirmation surgeries with invaluable education and training in the latest surgical techniques and procedures.
In addition to her financial support, Dr. Bowers has devoted countless hours in the operating room mentoring surgeons in the Mount Sinai program.
For more information on Dr. Bowers' San Francisco practice, please continue via this link: https://marcibowers.com/