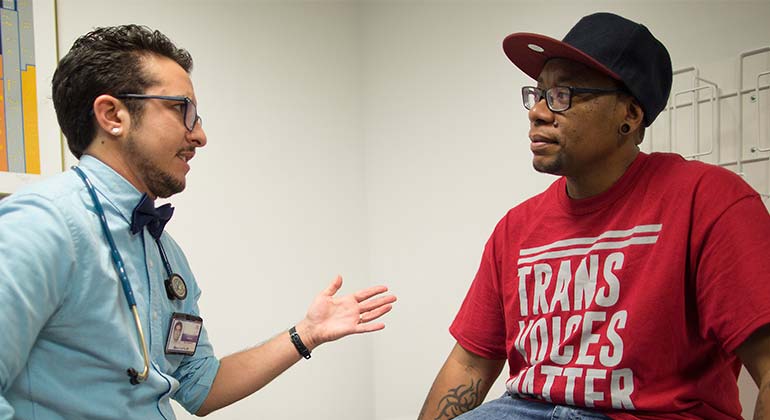 Transgender Health Care Services
The Mount Sinai Center for Transgender Medicine and Surgery (CTMS) takes a team approach to health care for transgender and non-binary people. All our patients have access to many health care professionals. Services include the following:
Pediatric/Adolescent Care
We work with the Adolescent Health Center to provide care for transgender and non-binary youth. We treat people ages 18 and older at 275 7th Avenue in Chelsea. The Adolescent Health Center treats young people (between ages 10 and 18) at 312 East 94th Street on the Upper East Side. Our adolescent program includes primary care, endocrine therapy, counseling, and family support.
Insurance and Access
Everyone should have access to medically necessary care. This is not always the case for transgender and non-binary individuals. At Mount Sinai, we can help you access health insurance and obtain any approvals you may need. This can include both hormone treatment and surgical intervention. CTMS accepts most major commercial and New York State Medicaid plans. We are happy to help you get authorizations for out-of-state plans.