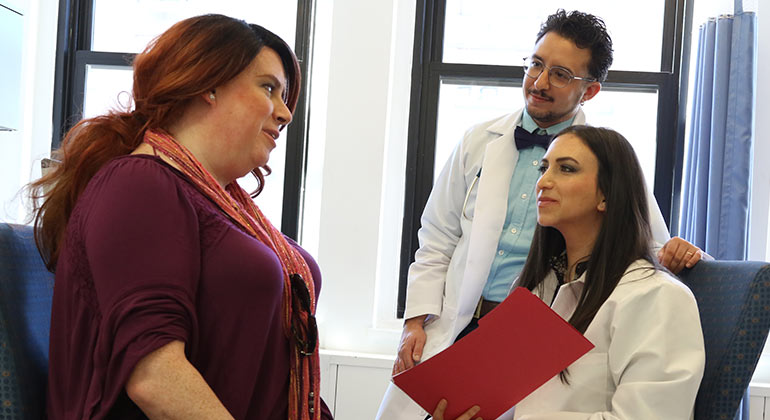 Support Services
Transgender health does not start and end with hormones and surgery. There are a variety of issues transgender people face at higher rates, like workplace discrimination and homelessness that CTMS can assist with. CTMS offers additional services to help with many of these issues.
Social Work
Mount Sinai social workers are here for you. We can help you through every step of the transition process. Our social workers are sensitive, compassionate, and knowledgeable. We can assist in establishing care, developing social support, and navigating the health system. In addition, our social workers can help with other issues such as:
Housing
Insurance
Legal assistance
Other community resources
Legal Support
The Mount Sinai Medical-Legal Partnership provides free, on-site legal services to CTMS patients. Attorneys can help with gender marker and name changes for free, and discuss other legal issues such as discrimination and denial of health care benefits.
Transgender Resource Guide
CTMS has teamed up with LGBT community health provider Callen-Lorde to create a guide to community resources available to trans and gender non-conforming people, covering topics like education, advocacy, employment, health, housing, immigration services, mental health, substance abuse, and much more.