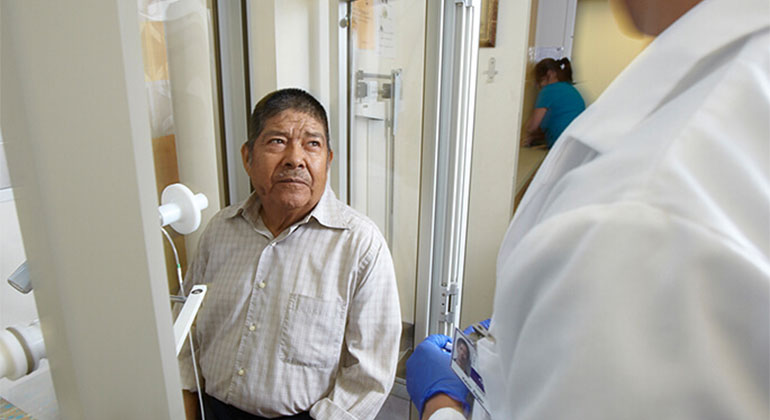 The Asthma Program is committed to providing personalized, comprehensive management of asthma, incorporating the latest research and cutting-edge treatments. Because asthma is a heterogeneous disorder with a variety of underlying mechanisms and clinical presentations, not all medications work similarly for all patients. Using state-of-the-art diagnostic tools, our team of asthma specialists works with patients to develop personalized care plans that include appropriate medications, education on proper care techniques, treatment of conditions that can complicate asthma and support of overall health so the patient can lead a full and active life.
Our comprehensive program includes the following services:
Consultation with pulmonary specialist
Evaluation by allergy specialist
Environmental assessment
Advanced diagnostic testing
Asthma education
Personalized self-management strategy
Referral to on-site gastroenterologist, otolaryngologist, occupational and environmental specialist, psychiatrist, nutritionist, exercise specialist or social worker as needed
In addition, the Asthma Program collaborates with the Mount Sinai World Trade Center Worker and Volunteer Medical Screening Program to treat asthma in individuals who worked or volunteered at Ground Zero and other sites.
Types of Asthma
In addition to treating asthma of all levels of severity, we provide care for special forms of the condition, including:
Steroid-resistant asthma
Exercise-induced asthma
Aspirin-sensitive asthma
Nocturnal asthma (nighttime symptoms)
Asthma in pregnancy
Asthma with fungal sensitization
Allergic bronchopulmonary aspergillosis
Allergic asthma
Asthma worsened by sinonasal disease