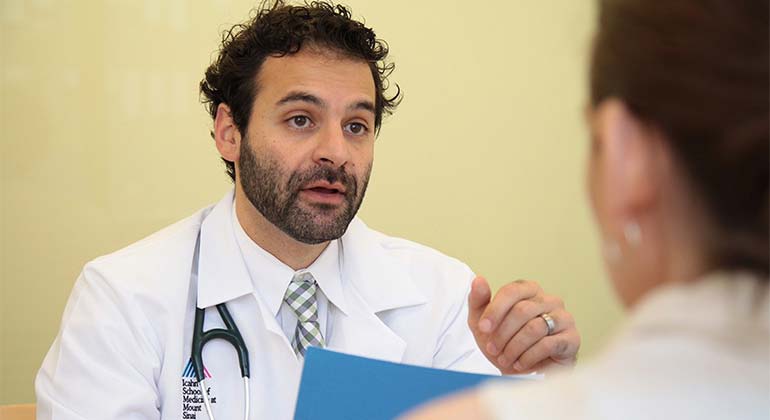 Pulmonary Hypertension Program
The Pulmonary Hypertension Program, based at the nationally renowned Mount Sinai Hospital in New York City, is a premier, comprehensive care center for patients afflicted with pulmonary hypertension. Consisting of pulmonologists, cardiologists, rheumatologists, clinical nurse specialists, pharmacists, nutritionists, and social workers, our program uses a multidisciplinary approach to provide comprehensive diagnostic and therapeutic services to patients with all forms of pulmonary hypertension, including pulmonary arterial hypertension. Many aspects of our program have been integrated with the other large, reputable pulmonary hypertension programs within the Mount Sinai Health System, including The Mount Sinai Hospital and Mount Sinai Downtown-Union Square.
We are dedicated to providing and maintaining the highest standard of acute as well as chronic care, utilizing not only proven effective treatments but also, where appropriate, new and pioneering therapy.