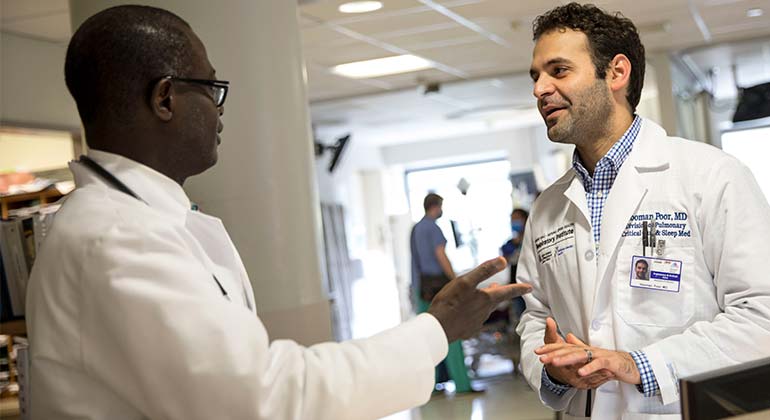 Thank you for your interest in referring your patient to the Mount Sinai – National Jewish Health Respiratory Institute. We are proud to be collaborating with you to provide the best possible care for your patient, and are happy to hear from you via phone, email, or fax.
We understand your need for timely service and follow-up communications regarding your patient's results.
We will let you know when your patient is scheduled for an appointment and provide a detailed visit summary to you within one week of the visit.
We will take care to reinforce your relationship with the patient.
If it is best for your patient management, you may order diagnostic testing only without a patient referral for a physician visit to our Respiratory Institute. Test results will be available to you no later than 48-72 hours after the visit.
In order to schedule the referral appointment, please fill out a referral form.
Hospital Transfers
We are also pleased to provide information about Mount Sinai's Inter-Hospital Transfer Service, which offers a fast and efficient referral process in order to ensure that your patient receives a seamless transition of care.
Specially trained coordinators will assist with admission processing, bed assignment, and transportation services, including specialized transport at basic or advanced cardiac support levels. When you call the Inter-Hospital Transfer Service, please be prepared to provide the following information so we can evaluate your patient's needs:
Referring physician / hospital and phone number
Patient's name
Patient's location and phone number
Services needed
Accepting physician's name
Diagnosis