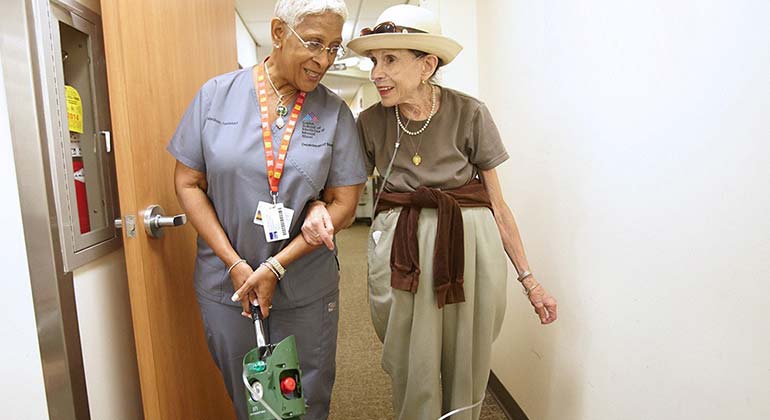 Pulmonary Function Testing
The Pulmonary Function Laboratory is a state-of-the-art, full service facility with the ability to perform diagnostic and monitoring tests for all types of lung diseases. The Laboratory has multiple sites for testing within the medical center. Our highly trained staff creates a comfortable testing environment and is experienced in answering questions about the procedures that we perform.
Your doctor may send you for pulmonary function testing for a variety of reasons including obtaining general information about your lung health. Some specific reasons for testing include the following:
To assess the effect of treatment you are receiving
To assess the extent of lung disease
To assess your level of fitness
To assess your risk for complications from a contemplated surgical procedure
To detect the presence or absence of lung disease
To evaluate you for pulmonary disability
To measure the effects of occupational or environmental exposure
Why Mount Sinai–National Jewish Health Respiratory Institute
National Jewish Health, the nation's leading respiratory hospital, has partnered with the Mount Sinai Health System to create the Mount Sinai – National Jewish Health Respiratory Institute. We provide the very latest pulmonary function testing. This enables us to develop the most advanced and effective treatment plan for you. We pride ourselves on patient education, to help you understand your condition and therapies. As a patient, you can be assured that you'll have access to the latest treatments and leading experts from every discipline. We are here for you, from diagnosis through treatment.