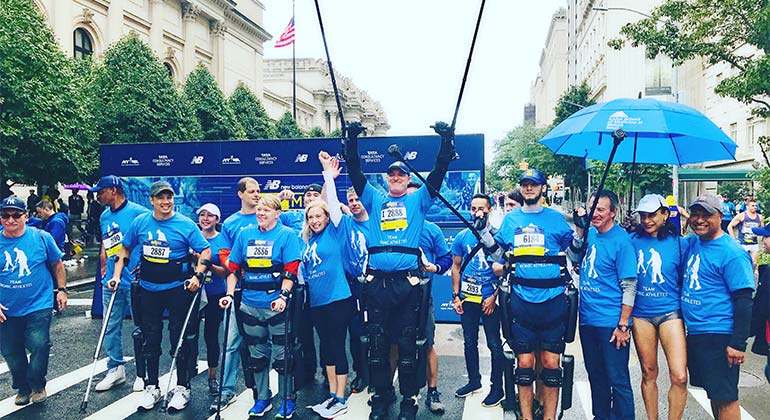 At the Abilities Research Center (ARC), we understand that living with a neurological condition or trauma is more than a physical battle. Mental well-being and social support can also play a crucial role in the progress patients make. This is why we provide access to support groups to help patients build a network of others striving to overcome similar physical challenges.
Spinal Cord Injury
The Mount Sinai Rehabilitation Center offers many spinal cord injury rehabilitation programs. These include the Do-It! Spinal Cord Injury Program, the Electrically Induced Lower Extremity Ergometry Program (which involves exercising paralyzed limbs on a bicycle using electrical stimulation), the Life Challenge Program (which organizes outings and excursions), and the Community Access ReEntry (CARE) Program (a community access group). Mount Sinai also provides a transition program, a caregiver support group, and a peer-mentoring program.
Traumatic Brain Injury
For individuals recovering from a traumatic brain injury, Mount Sinai offers specialized programs, including the Phase II Program and the Bridge Program.
We also have a variety of TBI support programs for patients and caregivers, including the Support Group for Adults Living with Brain Injury and the Meeting of the Minds group (geared towards young people).
Parkinson's Disease
The Mount Sinai Department of Neurology hosts a number of support groups and movement clinics for patients living with Parkinson's disease.
Amputees
For patients who have had an amputation and are receiving inpatient or outpatient care, Mount Sinai's Limb Loss Support Group provides support and discussion on topics such as social acceptance, body image, and strategies for keeping a positive attitude. This group meets monthly and is led by a psychologist.