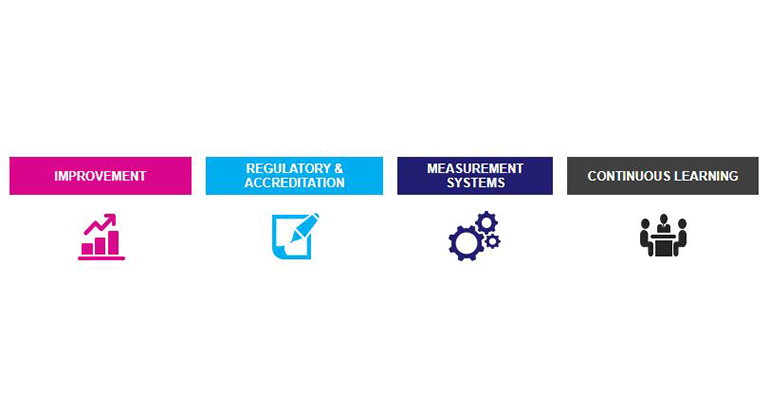 Department of Quality and Regulatory Affairs
The Department of Quality and Regulatory Affairs at Mount Sinai's goal is to be a reliable organization that provides exceptional patient-centered care and health outcomes through continuous improvement, standardization, and accreditation and regulatory compliance with a focus on quality, safety, equity, and innovation.
Our office identifies and executes all quality and regulatory affairs for the Mount Sinai Health System under the authority and in collaboration with the Chief Medical Officer and Senior Vice President, Vicki LoPachin MD, FACP, MBA.
Our professional services include:
Improvement – Identify data-driven approaches to facilitate or lead priority quality and performance improvement initiatives. Identify, facilitate, or lead priority regulatory affairs initiatives.
Regulatory & Accreditation – Evaluate, manage, and alleviate the priorities related to internal and external regulatory requirements. Also, evaluate and manage the processes for participation in certification surveys.
Measurement Systems – Recognize and manage KPI from measurements; collaborate with stakeholders to execute KPI from measurement systems.
Continuous Learning – Provide education and mentorship related to improvement and regulatory affairs to foster a continuous learning environment.