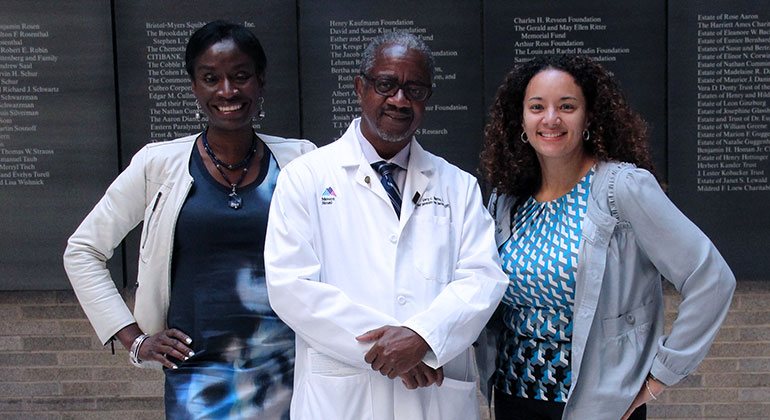 Office for Diversity and Inclusion
Our Charge
To support the Mount Sinai Health System in embracing the principles of diversity, equity, and inclusion as key drivers for excellence and innovation for unrivaled healthcare delivery, medical and health education and research.
Our Role
To serve as consultants and subject matter experts on best practices in diversity and inclusion whereby we advise on policies and procedures and provide education on inclusive and anti-racist behaviors to promote equity and inclusion for all.
Our Areas of Focus
As part of the largest private healthcare system in New York City, we recognize the need to ensure that our clinical, research, and administrative leadership; faculty; staff; residents; and medical and graduate students represent the diverse communities we serve. In response to this need, we have partnered with System leadership to establish initiatives and programs in the following areas:
Advocacy for Women
Communications
Community Engagement
Leadership, Talent and Faculty Development
Military/Veterans
Recruitment, Retention, and Advancement
Research on Health Disparities
Youth Education/Talent Pipeline Programs
At Mount Sinai, we are proud to be at the national and global forefront of healthcare providers who understand and acknowledge the value diversity brings to an organization.