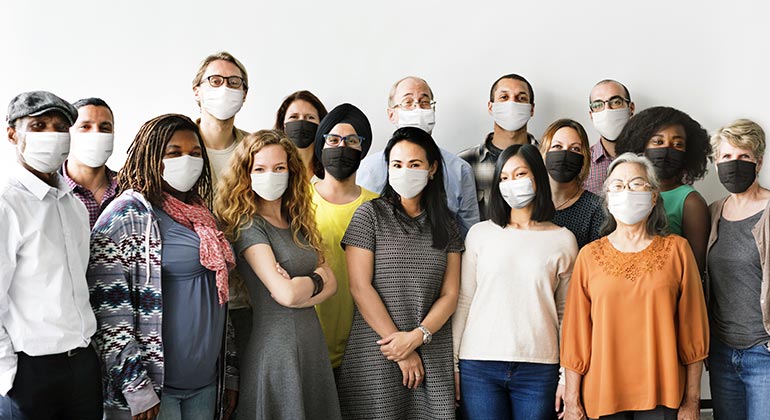 Diversity, Equity, and Inclusion in the Health System
At Mount Sinai, we are proud to be at the national and global forefront of health care providers who understand and acknowledge the value diversity, equity, and inclusion (DEI) brings to an organization. As the largest private health care system in New York City, we recognize the need to ensure that our leadership, faculty, staff, trainees, and students represent the diverse communities we serve.
In 2014, Mount Sinai Health System established The Office for Diversity and Inclusion (ODI) to guide and serve as organizational consultants on best practices in DEI management. The overarching strategy to advance DEI across the health system is guided by the Executive Diversity Leadership Board (EDLB) which is chaired by Kenneth L. Davis, MD, Chief Executive Officer, Mount Sinai Health System. Members include hospital presidents, senior leadership, and trustees.
Supported by ODI, and aligned with Mount Sinai's commitment to become an anti-racist health care and learning institution, EDLB members are held accountable for:
Leading and developing strategies to address structural and systemic racism
Promoting, instilling, and demonstrating anti-racist behaviors
Driving equitable practices to enhance quality and outcomes centering on marginalized or oppressed groups
Reporting progress on outcomes and implementing recommendations for further improvement
EDLB members are expected to lead with equity and support initiatives and teams which advance system DEI best practices in the following five domains:
Cultural Effectiveness and Education: Addressing cultural differences and inclusion through education, team-building and communication - including specific education on DEI topics.
Disparities and Clinical Outcomes: Identifying and eliminating health gaps and disparities by expanding and enhancing clinical services targeted toward marginalized populations.
Engagement and Inclusion: Utilizing diversity councils and ERGs, surveys, evaluations, activities, and events to promote full participation of faculty, staff, trainees, and students to create an inclusive and supportive environment.
Enhance Demographic Diversity: Promoting best practices in talent acquisition, development, and retention to enhance demographic diversity of leadership, faculty, staff, trainees, and students.
External Relationships: Supporting community outreach, engagement, and collaboration with patient communities, professional organizations, and external alliances through supplier diversity, brand enhancement, and other inclusion initiatives.
Key DEI Areas of Focus
We partner with system leadership and staff at all levels to employ best practices and include broad perspectives in diversity management. Together, we have established initiatives and dedicated programs in the following areas:
To learn more about our system-wide DEI efforts contact diversity@mountsinai.org.