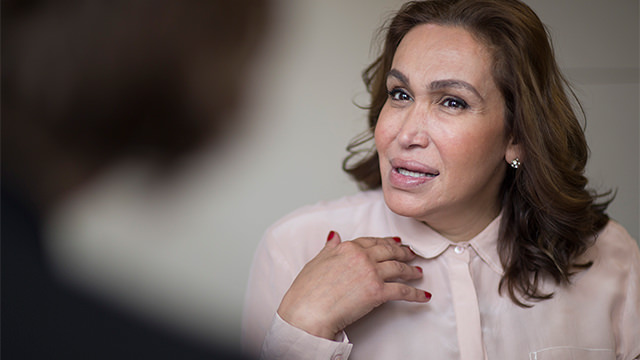 At Mount Sinai Center for Transgender Medicine and Surgery (CTMS)—the first comprehensive health care center for transgender and non-binary people in New York City and one of the only centers of its kind in the United States—you'll find a care team committed to helping you achieve your goals. We provide a multidisciplinary approach in all our services, including primary care, transition care, and behavioral health.
Our physicians are all on the faculty of the Icahn School of Medicine at Mount Sinai, one of the nation's leading medical schools. It's the first medical school in the nation to offer a fellowship, Transgender Surgery Psychiatric Fellowship Program. This fellowship will help educate the next generation of experts in transgender health. Our fellows are dedicated to pursuing a career in transgender medicine, and as they shadow our specialists, they will share insights and support you.
Services We Provide
Our highly trained and experienced specialists can provide you with the medical and emotional support you need. We offer a variety of medical and support services at several Mount Sinai Health System locations, at Mount Sinai-Union Square, The Blavatnik Family - Chelsea Medical Center, and Mount Sinai Beth Israel.
Our specialists work together as a team to address your primary care needs at every stage of your transition to ensure a comprehensive health care experience, with services including:
Testopel® hormone replacement therapy, during female-to-male transition
Lab and clinical monitoring
Preparation for future surgical interventions
Transvaginal ultrasound, for monitoring during female-to-male transition
For your convenience, we also provide referrals for a range of services, including:
Electrolysis to remove body hair
Legal services to assist with name changes and other documents
Psychiatry
Social work
Surgical Treatments
At our Mount Sinai-Union Square location, you can consult multiple specialists about surgical procedures for transgender needs, including:
Hysterectomy, removal of the uterus
Orchiectomy, removal of one or both testicles
Non-invasive or minimally invasive revision, gender reassignment procedure
We can perform outpatient procedures at Mount Sinai-Union Square and our other transgender medicine locations, while inpatient surgeries can take place at one of Mount Sinai Health System's seven hospitals.
After Care
We provide follow-up care for you. We realize that your needs may vary over time, depending on when you underwent gender reassignment surgery, received other treatments, and if you are currently receiving hormone therapy.