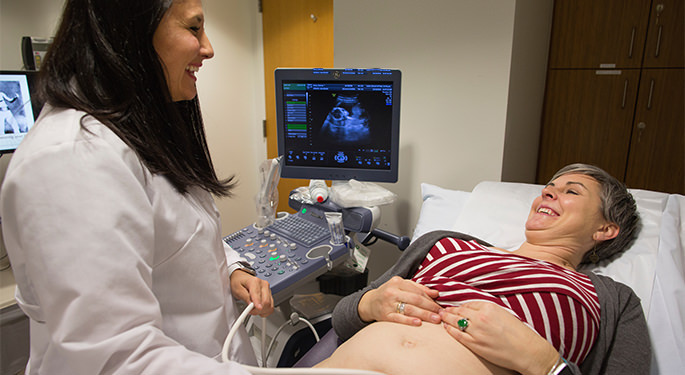 Our obstetrician/gynecologists at Mount Sinai Doctors-Brooklyn Heights are experts in women's health. These board certified physicians specialize in caring for women during adolescence, reproductive years, and menopause. Our physicians are trained in routine health screening for women of all ages, low and moderate risk prenatal care, and surgical and office-based management of a variety of gynecologic diseases.
Conditions We Treat
Some of the common conditions treated by our OBGYN team include:
Fibroids
Heavy or irregular periods
Infertility
Menopausal symptoms
Normal pregnancies, as well as moderate-risk pregnancies complicated by medical conditions such as diabetes and hypertension
Painful periods
Pelvic pain
Sexually transmitted infections
Vaginal discomfort
Our Services
The obstetrician/gynecologists at Mount Sinai Doctors-Brooklyn Heights trained in many of the latest medical and surgical treatments for gynecologic issues. We offer many treatments in the office, avoiding unnecessary hospital visits. We offer ultrasounds in our office, and we also have an on-site radiology suite for mammograms, MRI, and bone density scans.
Some of the services we provide include:
Colposcopy and loop electrosurgical excision procedure (LEEP)
Counseling and provision of contraception
Hysteroscopy
Laparoscopy for ovarian cysts, endometriosis, pelvic pain
Maternal and fetal medicine
Minimally invasive hysterectomies
Nonsurgical treatment of heavy or painful periods
Preconception counseling
Tubal ligation and sterilization
Routine vaginal deliveries, c-sections, and vaginal deliveries after c-sections
If your condition requires specialty care, we have a large network of Mount Sinai physicians that we collaborate with in order to provide you with the highest level of service.
To make an appointment, please call 212-731-3232.