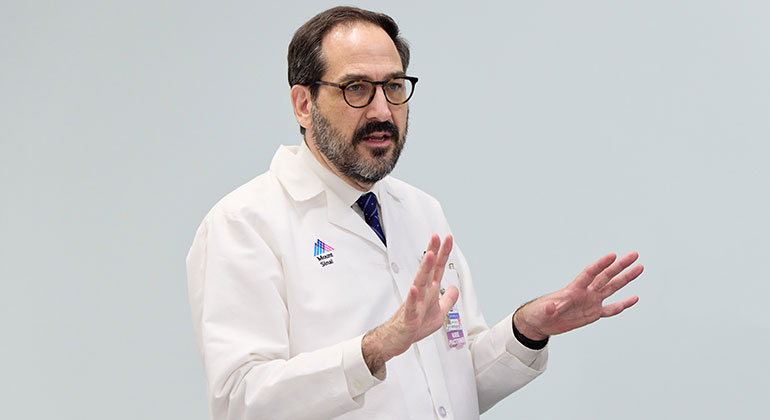 The Center for Continuing Education
The Center for Continuing Education at the Mount Sinai Phillips School of Nursing is a resource for nurses and other Mount Sinai Health System employees.
Located in our state-of-the-art facility, the Center provides exceptional advanced training and certifications for registered nurses and programs for individuals interested in pursuing careers in allied health.
For nurses, we offer you the courses you need to learn new skills and advance in your career. We focus on certificate program and specialty advanced training in high demand areas.
Your interest in continuing your nursing education is a great way to demonstrate your commitment to the highest quality care for your patients. We also offer the New York State required certifications online for your convenience.
For Mount Sinai Health System employees, we currently offer programs for medical assistant and phlebotomy. The outlook for careers in allied health care is expected to continue growing, and we plan to offer additional courses in the future. Careers in allied health will provide you with a competitive salary and rewarding profession. Start planning with us today.
For more information email Kurt Villcheck at kurt.villcheck@mountsinai.org or call 646-396-4441.
Program Director
Linda Fabrizio
Director, Donor Relations and Communications
PSON Board Liaison
Program Manager
Kurt Villcheck
IT Specialist/Simulation Assistant