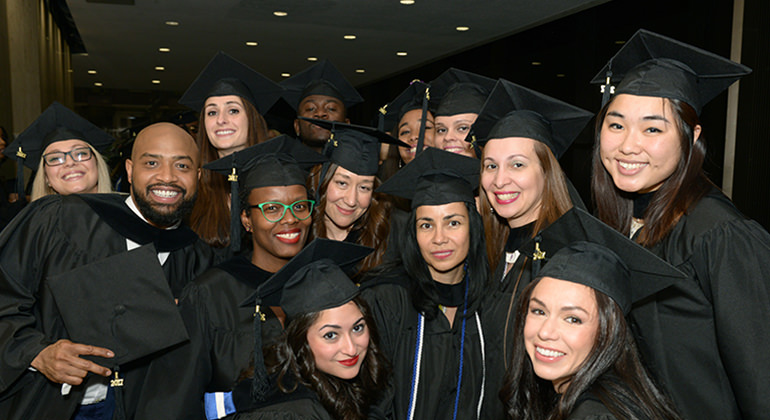 PSON Alumni Association
2019 Greetings to all Alumni and Friends!

This Year Our School is Celebrating 115 Years of Nursing Education!
The mission of the association is to foster, develop, and improve nursing services and nursing education through the coordinated action of nurses with allied professional groups, and other citizens to meet the needs of the community.
The Association aims to achieve this by:
Advancing the interest of the students and alumni by providing opportunities to maintain and build on their relationships with Mount Sinai Beth Israel and the Phillips School of Nursing.
Providing scholastic achievement and professional development benefits to the Membership and new graduates via Awards and Association events.
Carrying an active program which maintains the highest standard of nursing practice by promoting professional education and advancement via educational programs, networking events and scholarships.
Encouraging participation and cooperation in professional and community activities.
The Association is overseen by a Board of Directors. The Board meets several times each year to plan the year's activities and to manage Alumni business.
Among the initiatives carried out annually by the Association are:
Scholarship support for outstanding active alumni enrolled in BSN, MSN and doctoral programs
Annual alumni awards program at the Fall Luncheon
Financial support for continuing education programs
Sponsorship of educational programs offering Continuing Education Units (CEUs)
Informal networking events to keep in touch with former classmates and friends
Support for class reunions at the annual fall luncheon
Financial aid for nursing service support when ill
For more information about these activities, please visit our Calendar of Events and List of Alumni Benefits links. Please renew or consider becoming an active member and supporting your Alumni Association by completing a Membership Form and sending in your dues today! Keep us updated by sending us an email at alumni.association@mountsinai.org or by calling us at 212-614-6157.
With warm regards,
Rose Otero, RN-BC
President, PSON Alumni Association
Officers
Rose Otero, President
Lynn Shor Rubenstein, Vice President
Virginia Klunder, Treasurer
Edwina Thompson, Assistant Treasurer
Rita Williams, Recording Secretary
Directors
Rochelle Bokow Bronson
Miriam Fridman
Alisa Gadon
Mary Anne Gallagher
Jacqueline Johnson
Frances Labinger
Patricia McKenna
Ruth Merdinger
Bernice Rosario
Audrey Schmerzler
Sandra Stern Winer